When you take a Monument Valley tour, you might wonder where the name originated. The monicker refers to the towering buttes and spires that rise out of the desert and attract so many visitors to the park. These formations are sometimes called monuments, giving the area its name in English. However, "Monument Valley" isn't the only name that's used to refer to the park.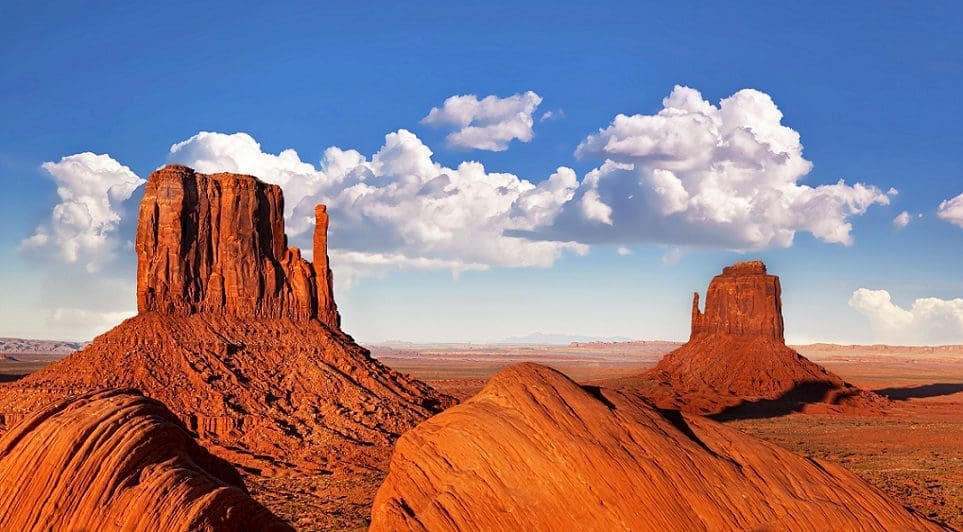 Monument Valley is located in the heart of the Navajo Nation, whose people have inhabited it for centuries. In the Navajo language, the area is called Tsé Bii' Ndzisgaii, which translates to "The Valley of the Rocks." The valley is considered to be a sacred place in traditional Navajo culture and the tribe is very particular about how outsiders interact with the park. If you want to leave the scenic road that runs through Monument Valley and do some exploring, you'll have to hire a Navajo guide to show you around. If you don't mind spending the money, we highly recommend taking one of these guided tours. You'll get to take a closer look at some of the monuments themselves, as well as gain some insight into the culture of the area's native people. Some tours even take you to visit the handful of Navajo families who choose to live more traditional lifestyles in the valley, just as their ancestors did. The area also has some Anasazi ruins and petroglyphs, relics of the people who lived there even before the Navajo arrived. These relics are very carefully preserved, so you'll have to hire a guide if you want to see them for yourself.
If you want a guide to the part of the park you can see by yourself, we recommend our Monument Valley Navajo Tribal Park Self-Guided Driving Tour.