The best time to take a Monument Valley tour will depend on your own preferences, but we'd generally recommend the spring or fall. The weather isn't as extreme during those months, and the park is also less likely to be crowded than during the summer.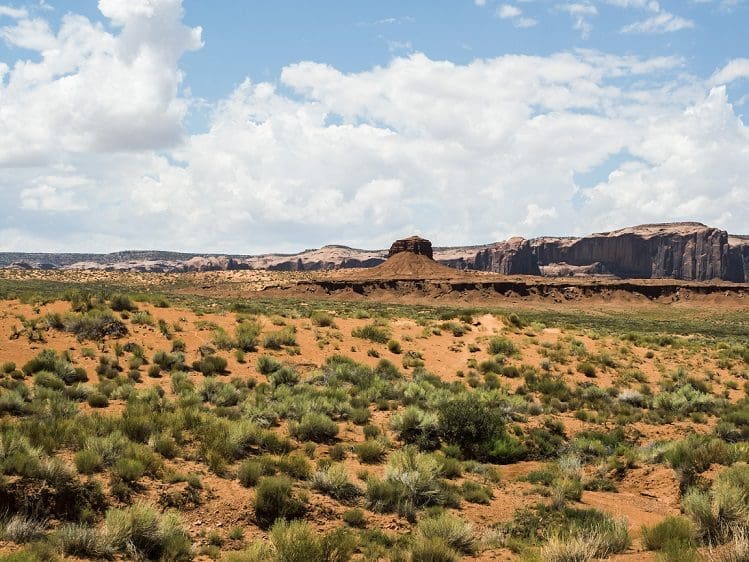 If you want to avoid crowds, then you should visit in winter. The coldest months are the off-season at Monument Valley, and the weather doesn't get so extreme as to prevent you from having a good time. Still, you should make sure you bring warm clothing with you since the temperatures in December and January sometimes get down to the 20s.
Spring has the mildest temperatures, usually between 45 and 65 starting in April. However, it's worth keeping in mind that the strongest winds are usually experienced during the spring, so you're not fully insulated from the weather. Starting in May, Monument Valley starts to see an increase in tourists, so we'd recommend visiting early in the spring instead of later if you don't want to encounter too many other people.
Summer is the hottest and busiest season in Monument Valley. Temperatures in June and July can often reach the 90s, although there's rarely high humidity to make it especially uncomfortable. If you do visit during the summer, we'd recommend getting to the park early in the morning so you can spend some time exploring the trail or scenic drive before the other visitors arrive.
Like the spring, fall in Monument Valley has some fairly mild temperatures and not much extreme weather. The park continues to see high numbers of tourists through September, but that starts to go back down in October.
Whenever you choose to visit Monument Valley, make sure you use our Monument Valley Navajo Tribal Park Self-Guided Driving Tour.