At one and a half miles round trip, the hike to the Horseshoe Bend overlook is easy enough for visitors of any experience level. It's a good thing, too, because this section of the Colorado River is one of the most famous views in all of Arizona. Horseshoe Bend is a terrific example of a meander, a curve in a river created by centuries of sediment deposit. Here's how it works:
There's no such thing as a river that flows completely straight, so there will always be small curves along the riverbed path. Water flows faster on the outside part of a curve, which means the slower water on the inside of the curve drops more sediment on that bank. Over time, that sediment builds up and eventually extends the bank, forcing the water towards the outside of the curve. At the same time, erosion causes the bank on the outside edge to recede. These two processes working together cause the bend in the river to become more and more dramatic until eventually, you get something like Horseshoe Bend, a 270-degree curve shaped like a horseshoe.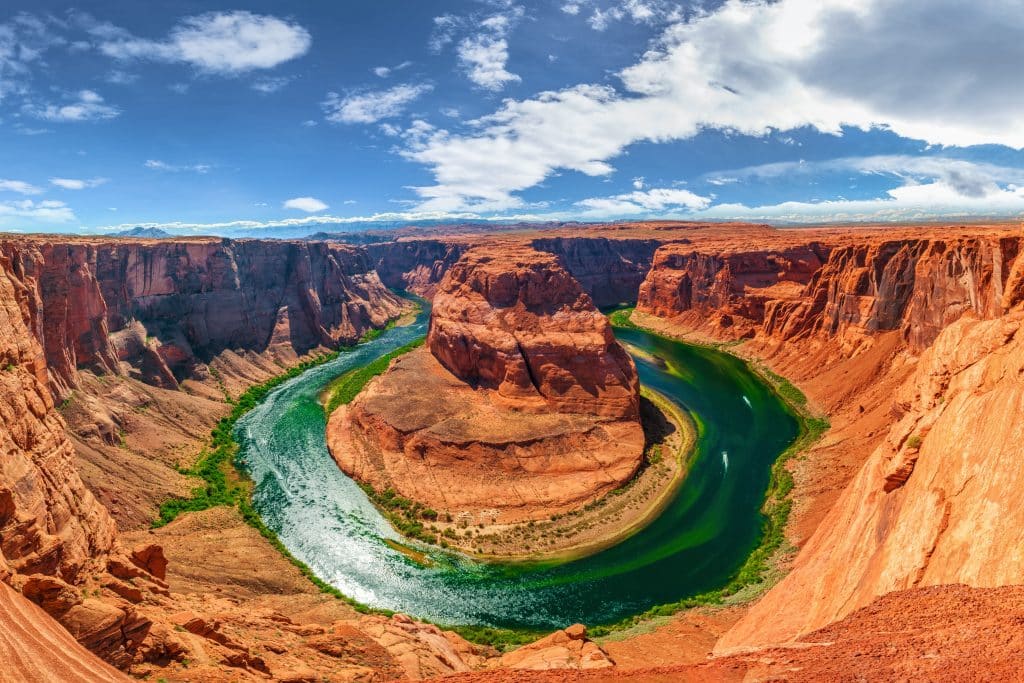 Although the hike out to Horseshoe Bend is short and relatively easy, the Arizona heat can still cause problems if you're not prepared for it. Make sure you bring plenty of water and put on sunscreen before you hike out to the bend – you'll be glad you did. It takes about half an hour to get from the parking lot to the river and back, although you may want to take your time and enjoy the view for a while.
Make the most of your visit by taking advantage of our Horseshoe Bend Self-Guided Walking Tour. Frequent travelers might also be interested in Action+, our yearly subscription that grants you access to all 85+ of our US tours.
Essential Travel Guide: