One of the most scenic stretches of highway in the US, the Million Dollar Highway in Colorado runs between the towns of Silverton and Ouray, about 25 miles away. Silverton, the southern end of the road, is a former mining town nestled in the heart of the mountains. While the mines dried up decades ago, Silverton still thrives as a tourist attraction and features plenty of snowmobiling, skiing, and other outdoor attractions. While Ouray also started out as a western mining town, it's more well-known for its beautiful views and alpine climate, earning it the nickname "the Switzerland of America."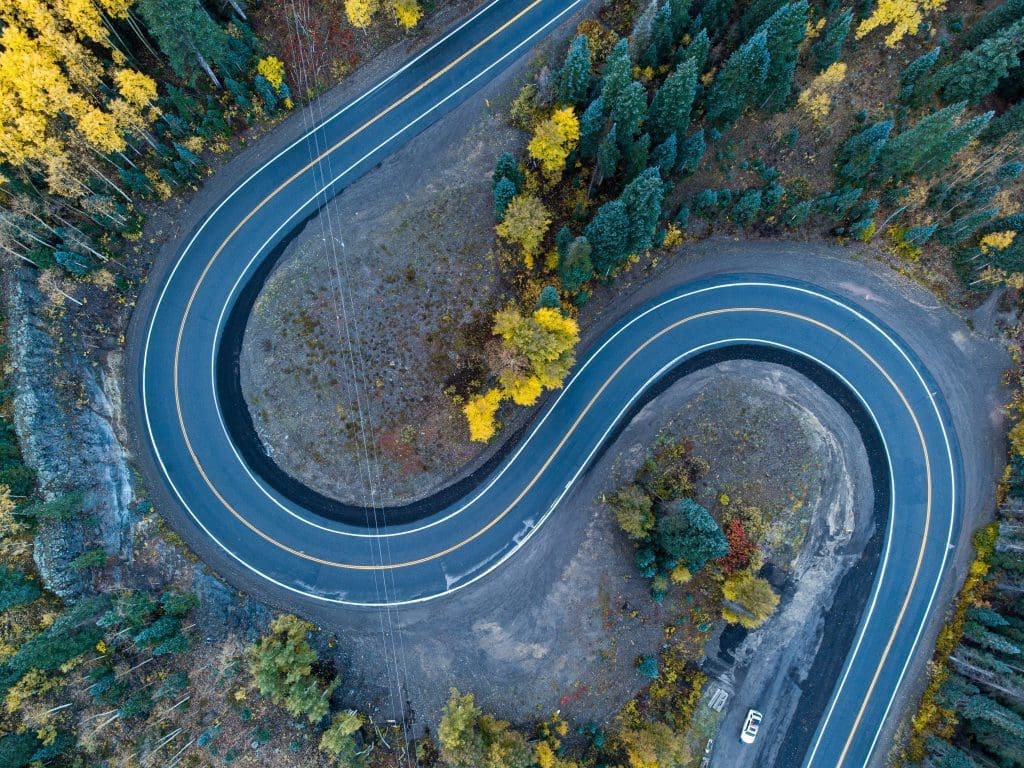 The 25 miles of road connecting Ouray and Silverton will take you through dizzying mountain passes and some idyllic little towns along the way. One particular highlight of the drive is Red Mountain Pass, named for the red coloring of the rock seen from the road. This section of the Million Dollar Highway takes you past some old ghost towns and is characterized by its sharp turns and steep inclines. If you keep driving north past Ouray, we'd also recommend stopping in Ridgeway, one of the best places in the state for stargazing. Ridgeway is a certified Dark Sky community, which means minimal light pollution at night. If you're in a romantic mood, the best spot to watch the stars is in one of the pools at the Orvis Hot Springs. On the other end of the highway, south of Silverton, the scenic town of Durango is a great place to spend a vacation, especially if you're interested in doing a little whitewater rafting or tubing during the summer.
If you're interested in seeing the highway for yourself, Action Tour Guide offers a Million Dollar Highway Self-Guided Driving Tour that will take you to all the best stops along the way.
You can also consider subscribing to Action+, which grants you access to all 85+ tours in the US for a single price.
Essential Travel Guide: