Everyone has different preferences, of course, but we'd highly recommend driving the Million Dollar Highway in Colorado if you get the chance. The 25-mile stretch of highway between Silverton and Ouray is one of the most gorgeous drives in the United States and features plenty of places to stop along the way. While the official borders of the Million Dollar Highway stop at Silverton and Ouray, that section is part of a larger 100-mile stretch of Highway 550 that's the perfect place for a family vacation. From ski resorts to ghost towns, this winding mountain road has a little something for everybody.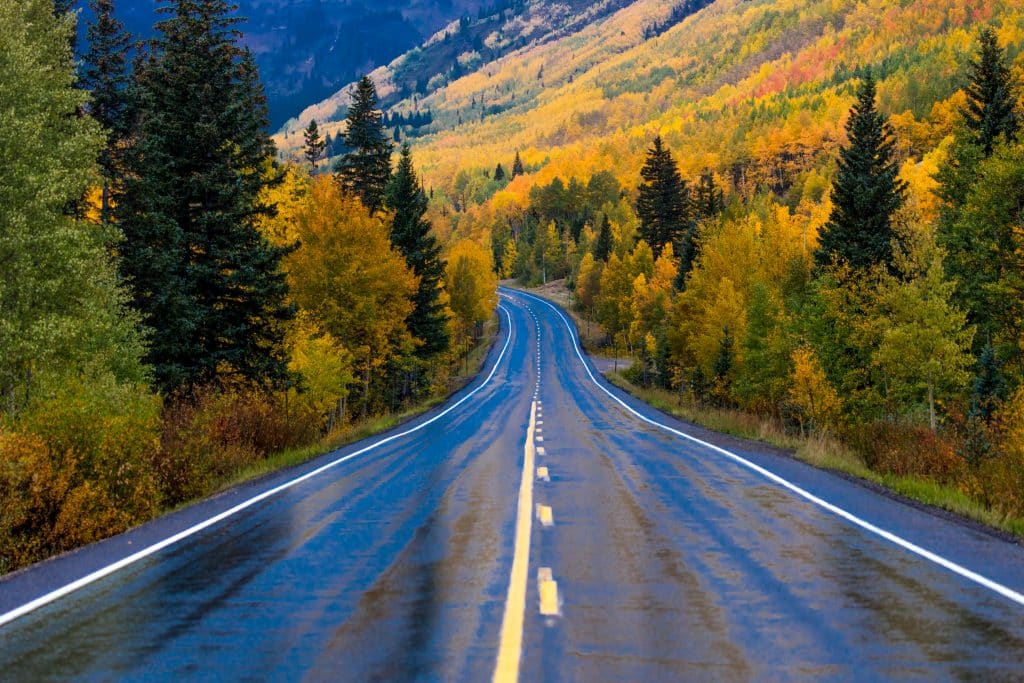 A Million Dollar Highway tour will start in Durango, a humble railroad town that's been transformed into a tourist destination. We especially recommend visiting Durango during the summer, the best time to take advantage of the town's famous whitewater rafting. As you continue driving north, you'll pass by several gorgeous natural landmarks, including the Pinkerton Hot Springs and Baker's Bridge, made famous by its prominent appearance in Butch Cassidy & the Sundance Kid. After climbing the dizzying heights of Molas Pass, you'll make it to Silverton, a former mining town turned skiing destination. The tour ends in Ouray, nicknamed the "Switzerland of America" for its alpine environment and beautiful vistas. The whole drive will take about two hours if you go straight through, but taking your time and enjoying the sights is the superior way to visit the area.
To make sure you don't miss anything, we'd recommend taking advantage of our Million Dollar Highway Self-Guided Driving Tour.
If you enjoy that tour, you can also check out Action+, our new yearly subscription that grants you access to all 100+ of our United States tours for a single price.
Essential Travel Guide: