Sedona is one of the most unique cities in the American southwest, making it well worth a day trip. In fact, we'd really recommend spending a few days there if you can, since there's so much to see. Hikers and anyone who appreciates natural beauty simply can't leave without checking out Sedona's unique red rock formations, including the towering Cathedral Rock that dominates the skyline. Nearby Red Rock State Park is also worth a visit, especially if you're interested in canyons. Once owned by the New Age religious movement Eckankar, Red Rock became a state park after a group of hikers stumbled onto the property in 1980. One of the hikers was Arizona Governor Bruce Babbitt, who saw promise in the land and acquired it in 1981, transforming it into one of the state's most popular parks.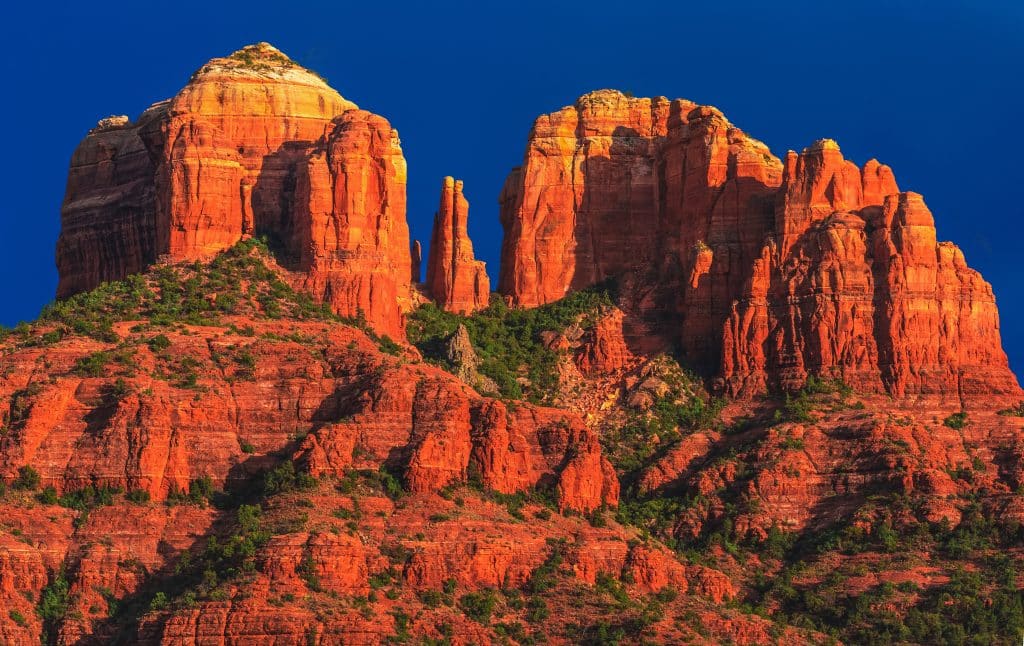 Eckankar makes up only a small part of Sedona's spiritual history, another reason why the town attracts visitors from all over. According to New Age sources, Sedona is home to an enormous concentration of spiritual vortices, wells of positive psychic energy that can cleanse the spirit and improve the results of meditation. In the late 1980s, the town was the center of the Harmonic Convergence, a worldwide synchronized meditation event that coincided with a major transition in the Mayan calendar.
Cinephiles will also find plenty to love in Sedona, which earned the nickname "Little Hollywood" after hosting a ton of film shoots throughout the 20th century. Films shot largely in Sedona include Broken Arrow, Kingdom of the Spiders, and Jim Jarmusch's neo-western classic Dead Man. Several other famous films, including National Lampoon's Vacation, The Karate Kid, and Midnight Run, came to Sedona to shoot a handful of scenes set in desert locations.
We recommend taking our own Sedona & Red Rock State Park Self-Guided Driving Tour if you'd like to see the area at your own pace. If you like the tour, we also recommend checking out Action+, our yearly subscription that grants you access to all 100+ of our US tours.
Essential Travel Guide: