Maluaka Beach in Maui is one of the most unique beaches on the island. Located behind the Maui Prince Hotel on the island's southwestern corner, Maluaka features soft sand, plenty of shade, and a little more seclusion than some of Maui's more crowded beaches. The southern end of the beach is great for diving and snorkeling, especially if you're lucky enough to spot some sea turtles. The northern end is a lot sunnier – perfect for sunbathing – but the water is a little more shallow, making it better suited for wading than diving. We'd recommend parking in the southern lot near the hotel since the northern lot is a little more isolated.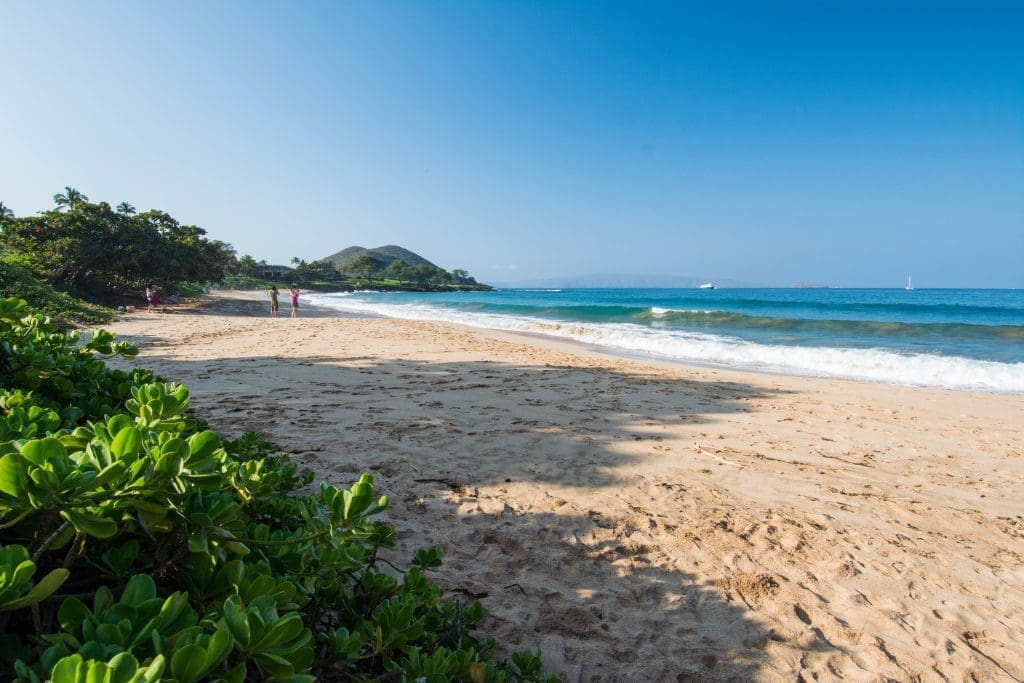 The southern end of Maluaka Beach is sometimes called Turtle Town because of the abundance of sea turtles in the water there. If you're into snorkeling, we'd strongly recommend checking out this end of the beach. If you're a strong swimmer, you can find the turtles by swimming a few hundred feet out from the shore and looking for the charter boats. These charter tours like to show the sea turtles off to tourists, but there's nothing stopping you from swimming up near the boat and seeing them for yourself. Just make sure to stay safe and aware of your surroundings, and be prepared for the possibility of riptides. If you're not as confident a swimmer, there are still plenty of beautiful fish and coral in the shallower part of the water closer to the beach itself.
Make the most of your next trip to Maui's scenic drive by taking our Maui Beach Parks Self-Guided Driving Tour. More prolific travelers might also be interested in Action+, our yearly subscription that grants access to all 85+ of our US tours, including six tours on the Hawaiian Islands.