The hike out to Horseshoe Bend is very short and easy for hikers of all experience levels, so don't worry if you're not the most prolific trekker. It's only a one-and-a-half-mile loop from the parking lot to the overlook and back, so you should be able to complete it in about half an hour if you walk at an average pace. However, we do recommend taking some time at the overlook to admire Horseshoe Bend, one of the most unique river bends in the US. Years of erosion and sediment deposit have created a 270-degree curve in the Colorado River, making a horseshoe shape. At the same time, the region surrounding it was uplifted by a shift in tectonic plates, trapping the riverbed at the bottom of a canyon about 1,000 feet high. The result is a horseshoe-shaped curve that seems to cut directly through the rock.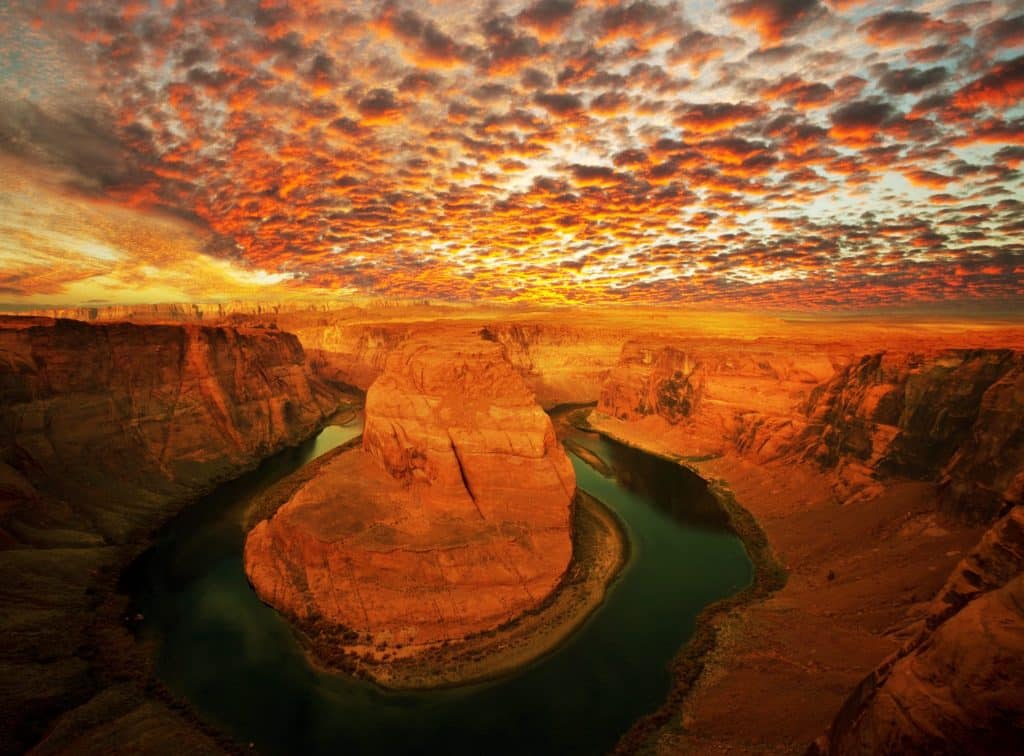 If you want the best view of the river, we'd recommend getting there early in the morning. Horseshoe Bend is a popular spot for tourists and tends to be pretty crowded, even in the off-season. Unless you feel like jockeying for a spot at the railing, try to arrive when the sun is just coming up. You can also walk up and down the edge of the canyon to find a better view, but be warned, the railing doesn't extend all the way around so there's nothing between you and a 1,000-foot drop into the water below. It will also cost you a little money to see the overlook – the hike itself is free, but parking in the lot will cost you $10.
To make the most of your trip, check out our Horseshoe Bend Self-Guided Walking Tour. More frequent travelers might also be interested in Action+, our yearly subscription service that grants you access to all 85+ of our US tours.
Essential Travel Guide: