The Million Dollar Highway in Colorado was originally built by an entrepreneur named Otto Mears in the late 19th century. A former gold miner and Civil War vet, Mears moved to Colorado to run a wheat farm but was inspired to start building roads after struggling to transport his grain over the rough terrain of the mountains. He earned a living by building roads and applying for toll road charters, charging local travelers a few dollars every time they passed through. In 1882, Mears bought a controlling stake in a toll road company attempting to build a route between Ouray and Red Mountain Pass; that route would become the Million Dollar Highway.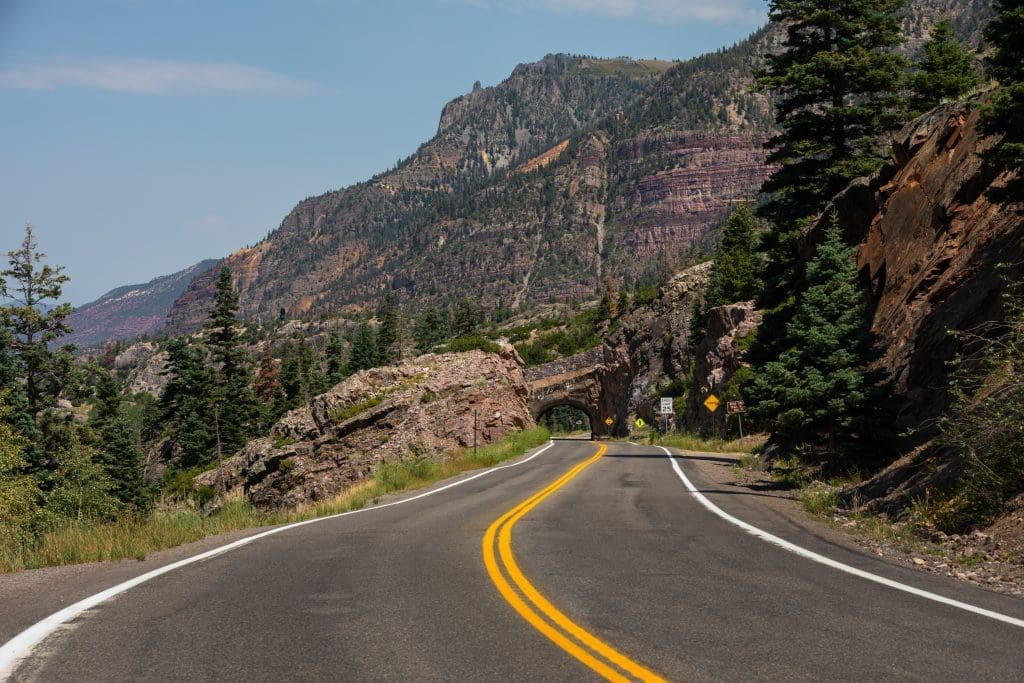 There are a few different stories surrounding the road's colorful name. One legend states that the road was built using a million dollars worth of gold and silver tailings, while another claims the nickname originates from an exhausted traveler who proclaimed: "I would not travel that road again for a million dollars!" Either way, the highway was completed in 1883 and the name quickly stuck. Otto Mears, ever the businessman, originally charged a $5 toll for wagons traveling the Million Dollar Highway – the equivalent of about $150 today. However, the local merchants and miners who traversed the highway regularly soon grew tired of his exorbitant tolls and appealed directly to the state government, which took ownership in 1887. Mears continued to expand the Million Dollar Highway, connecting it to Silverton, but ultimately lost his road and rail holdings in the Panic of 1893.
If you're interested in seeing the Million Dollar Highway for yourself, we highly recommend taking our very own Million Dollar Highway Self-Guided Driving Tour. We also offer Action+, a yearly subscription that grants you access to all 100+ US tours for a single price.
Essential Travel Guide: