While we recommend spending time in all the different parts of Sedona, different spots will naturally appeal to different people. If you're a hiker, we'd highly recommend spending time in Red Rock State Park and the surrounding area. Sedona is known for its unique red rock formations and canyons, including the famous Cathedral Rock, one of the most-photographed spots in Arizona. You can also drive along the Red Rock Scenic Byway, which takes you to some of the town's best hiking trailheads. Another trail worth visiting is Broken Arrow Trail, which shares a name with one of the many westerns shot in the area around Sedona. Released in 1950, Broken Arrow starred Jimmy Stewart and Debra Paget and is known as one of the very first western films to portray indigenous Americans in a positive light.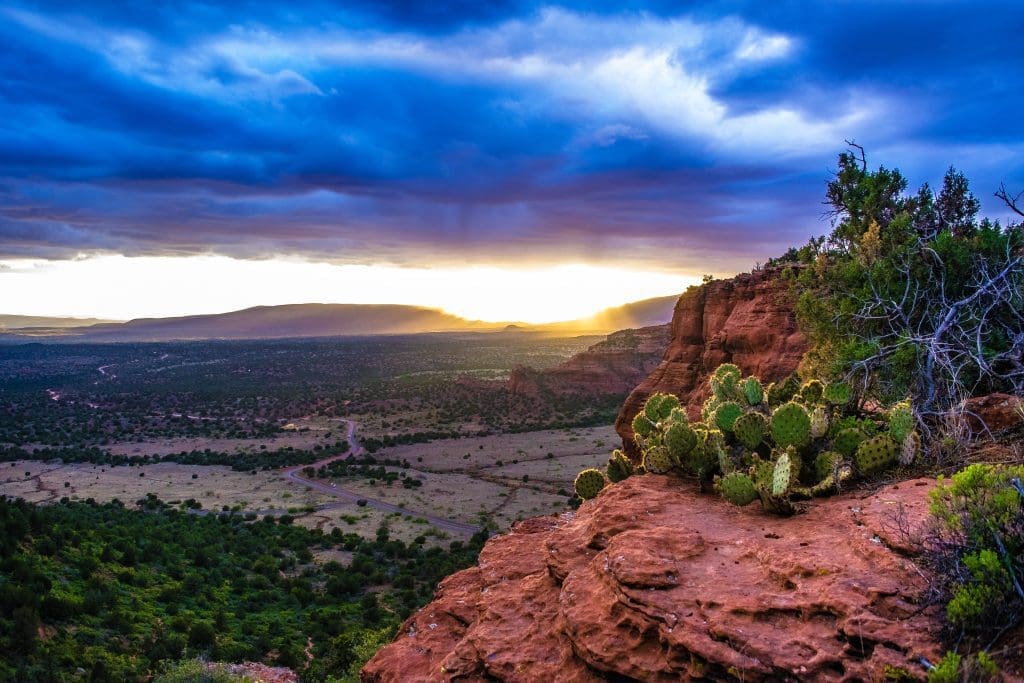 Besides the hiking, many travelers are drawn to Sedona for something else: New Age spiritualism. Sedona is supposedly home to a concentration of spiritual vortices, pockets of positive psychic energy that can cleanse the spirit. These pockets are mainly found in Bell Rock, Airport Mesa, Boynton Canyon, and Cathedral Rock, so those are great places to start if you're looking for spiritual enlightenment on your trip to Sedona. Another cultural center is Tlaquepaque, a charming outdoor market featuring art galleries and craft shops. Finally, no trip to Sedona is complete without a visit to the Chapel of the Holy Cross. Finished in 1956, the Roman Catholic chapel stands on top of the red rock buttes just outside the city. While it's still an active church, you don't have to be religious to admire the building itself, which is a masterpiece of Contextual architecture.
The best way to see all the top sites in Sedona is to take our Sedona & Red Rock State Park Self-Guided Driving Tour. If you like the tour and you're interested in more, we also offer a yearly subscription called Action+ that grants you access to all 100+ of our US-based tours.
Essential Travel Guide: