Kama'ole Beach Park is one of the most beautiful spots in Maui, with several gorgeous beaches. The first two, Kama'ole I and Kama'ole II, are the largest and are considered to be two of the best places on the island for swimming. The beaches are separated by sections of jagged rock, so be careful if you're swimming too close. The third beach, Kama'ole III, is a little rockier and has rougher waters, so it's not as well-suited for swimming, especially if you have children with you. However, Kama'ole III's rocky waters are teeming with life, making it the best of the three for snorkeling. As a general rule, the closer to the rocks you get, the more life you're able to see under the water.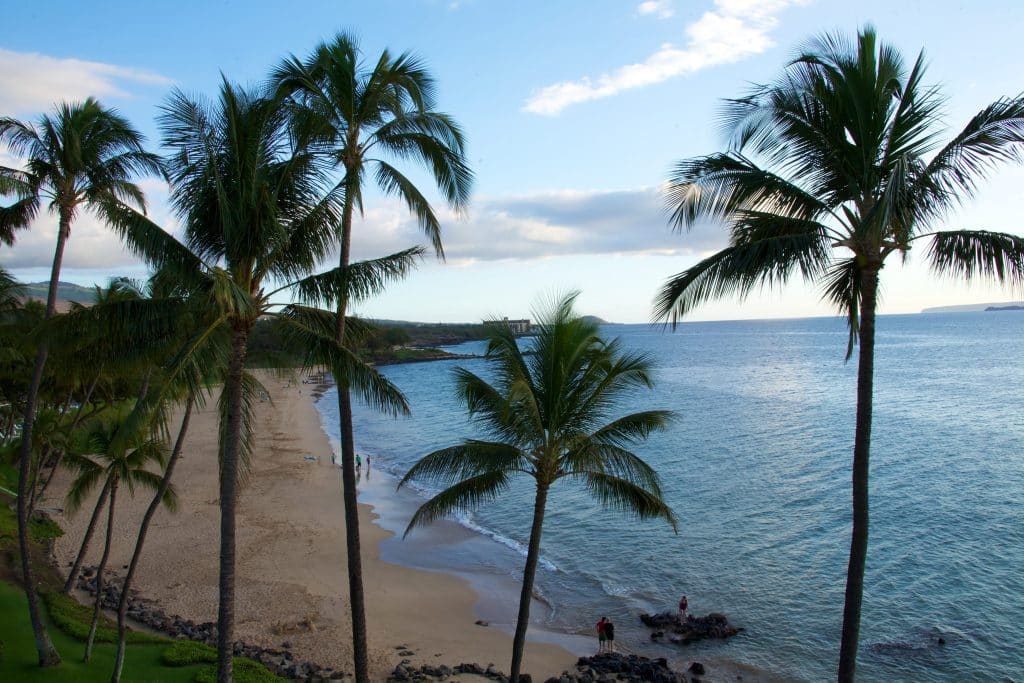 Kama'ole I is sometimes called Shipwreck Beach due to a large sailboat that was run aground during strong storms late in 2021. As of early 2023, the shipwreck remains, although the area is cordoned off for safety purposes. Kama'ole I also features a volleyball net if you're in a Top Gun kind of mood. Kama'ole II has the calmest waters of the three beaches, making it perfect for a family trip if you have young children. Kama'ole III is also a popular spot for families, despite the rocky water. The third beach has more grassy space and features picnic tables, BBQ sets, and even a swing set for the kids. It's also a great place for bodyboarding.
When you visit Maui, make sure to check out our Maui Beach Parks Self-Guided Driving Tour to make sure you don't miss any places of interest. If you enjoy that tour and you're craving more, you can also check out Action+, our yearly subscription that grants access to all 85+ of our US-based tours.