Horseshoe Bend is a popular tourist destination for its spectacular views, but it's also a great example of a pretty interesting geological phenomenon. The bend in question is a 270-degree curve where the Colorado River essentially doubles back on itself, creating a horseshoe shape. This kind of path is called an "incised meander," and it occurs when millions of years of flowing water cause the riverbed itself to move.
Have you ever seen a top-down photograph of a river that follows a serpentine path, almost like an S-shape? Those back-and-forth curves are called meanders – that's where the term "meandering river" comes from. When rivers are first formed, they tend to run more or less in a straight line. However, slight differences in elevation mean that even the straightest rivers have slight curves. When water flows through a curve, even a very slight one, it actually moves at different speeds. The water on the inside of the curve moves more slowly, while the water on the outside of the curve moves more quickly.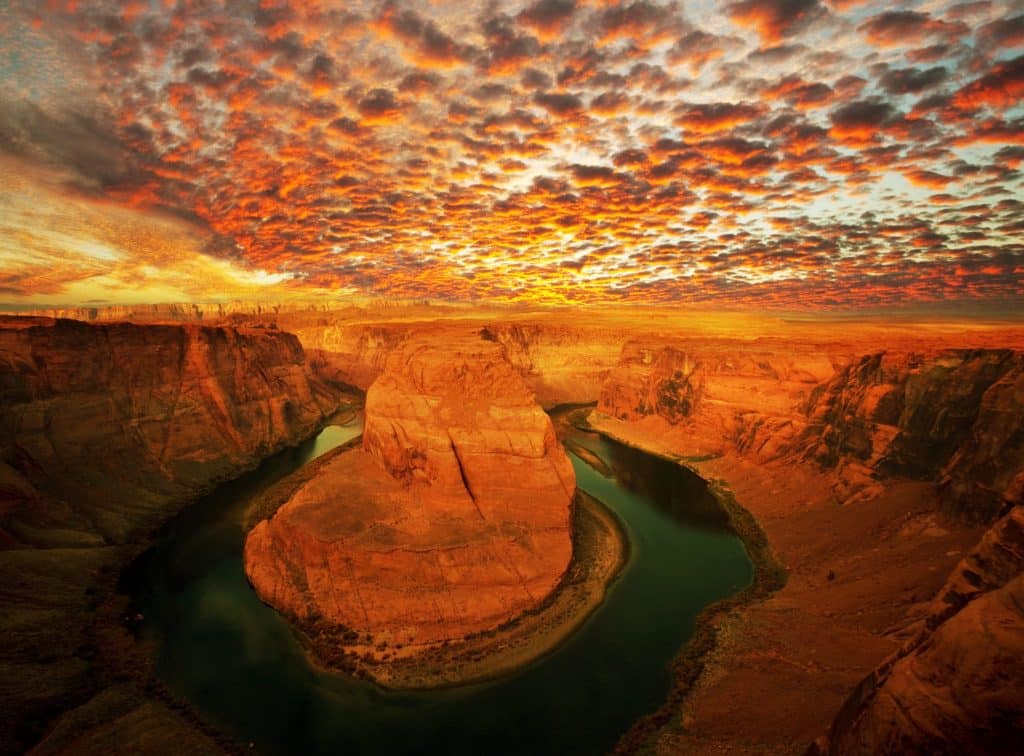 Since the water flows at different speeds, it has different effects on the inside and outside banks of the curve. The faster-moving water on the outside pulls sediment from the bank, eroding it and causing the riverbed to expand on the outside edge. Meanwhile, the slower water on the inside bank leaves sediment behind, causing the river to shrink on the inside edge. As the outside edge grows and the inside edge shrinks, the riverbed actually moves, causing the curve to become more dramatic. After about five or six million years of this process, you end up with sharp turns like Horseshoe Bend.
Make the most of your trip by using our Horseshoe Bend Self-Guided Walking Tour, and be sure to check out Action+, our new yearly subscription that grants you access to all 85+ of our US-based tours for a single fee.
Essential Travel Guide: