Driving in and around Sedona does have some challenges, but it's no harder than most other desert communities. As long as you pay attention, especially at night, you should have no problems reaching and driving through the city. If you're coming from the Phoenix area, then the main road into Sedona is I-17. The interstate highway takes you almost all the way to the city and normally is pretty easy to drive, although a little boring. However, due to the lack of streetlights, the highway can get pretty dark at night. Make sure you keep your headlights on and keep an eye out for animals darting across the road since the desert comes alive when the sun goes down. When you get close to the city, you'll have to turn onto 179 North for the last half-hour of driving.
Driving through Sedona itself is no harder than in any other city when the sun is up although the traffic can be busy. Keep an eye out for speed limit signs since they can change frequently and be prepared for some traffic circles, but otherwise, you should be fine. Driving at night can be a little more challenging, however. Because of the nearby Lowell Observatory in Flagstaff, Sedona has relatively few streetlights and it can be tricky to spot signs if your night vision isn't the best.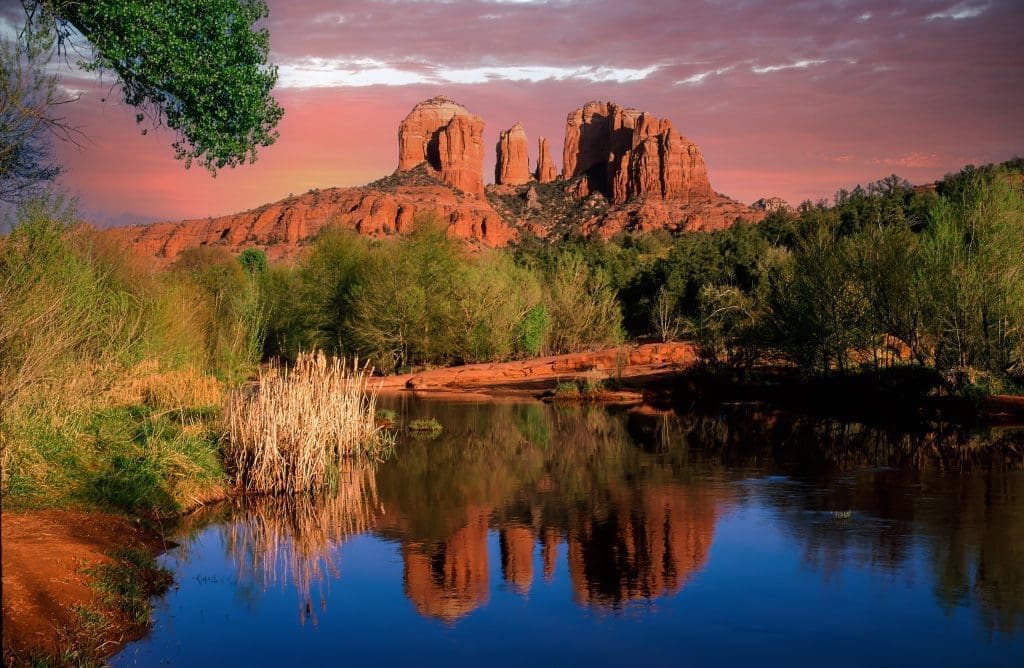 If you have a 4WD vehicle, then there are plenty of opportunities to drive around in the desert and see the natural beauty up close. We'd recommend taking the Broken Arrow Drive (not to be mistaken with the Broken Arrow Trail, which runs alongside the 4×4 road). However, it's illegal to drive off-road except in authorized areas, so don't turn off the road and do any exploring of your own unless you're in a designated zone.
While driving through the city, we recommend taking advantage of our Sedona & Red Rock State Park Self-Guided Driving Tour. If you like the tour, we also offer Action+, a yearly subscription that grants you access to all 100+ of our US tours.
Essential Travel Guide: