It would be hard to pick one single spot we like best on the Million Dollar Highway in Colorado, but Uncompahgre Gorge is certainly one that comes to mind. The highway will take you along the side of a cliff high above the gorge itself, which was created over centuries by the flow of the Uncompahgre River and Red Mountain Creek. The views from the road here are simply indescribable, so make sure you bring your camera. Several waterfalls dot the river as it winds through the canyon, and there are plenty of opportunities for rock climbing if you're so inclined.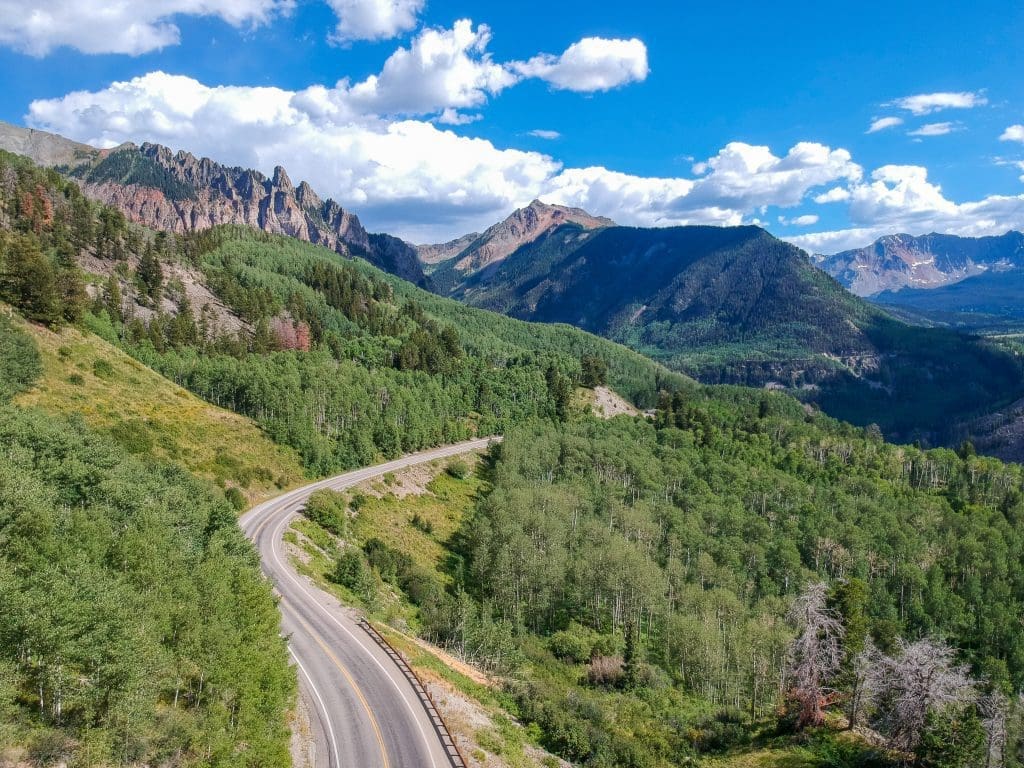 Another of our favorite spots is Red Mountain Pass, the summit of the Million Dollar Highway. Peaking at 11,018 feet, this pass is also the scariest part of the road, so don't be afraid to drive slowly. The highway through Red Mountain Pass is known for its steep grades and sharp turns, making it an exciting and potentially treacherous drive. It's typically recommended to bring a 4WD vehicle if you have one, although the road itself is paved and well-maintained. While the drive can be a little tense at times, you'll be rewarded with some of the area's most incredible views, with plenty of spots to pull over and look out over the mountains. When you emerge from the pass, you'll be only a few short miles away from Ouray, one of the most charming little mountain towns in southwestern Colorado.
The best way to get the most out of your drive through the mountains is to take our Million Dollar Highway Self-Guided Driving Tour, which features over 20 unforgettable stops along the way. If you enjoy the tour and find yourself itching for more, we'd suggest Action+, our yearly subscription that grants you access to all 100+ of our US tours for just one price.
Essential Travel Guide: