Unfortunately, you can't hike down to the bottom of Horseshoe Bend from the overlook. The cliffs are too steep and there's no way to safely make your way down to the Colorado River at the bottom of the canyon. However, you can experience the curve from the bottom if you travel along the river itself. All you have to do is rent a kayak or canoe and pick up a paddle. Sure, you'll miss out on the spectacular top-down view from the overlook 1,000 feet above, but you'll also get to avoid the crowds while experiencing a very different view of the bend.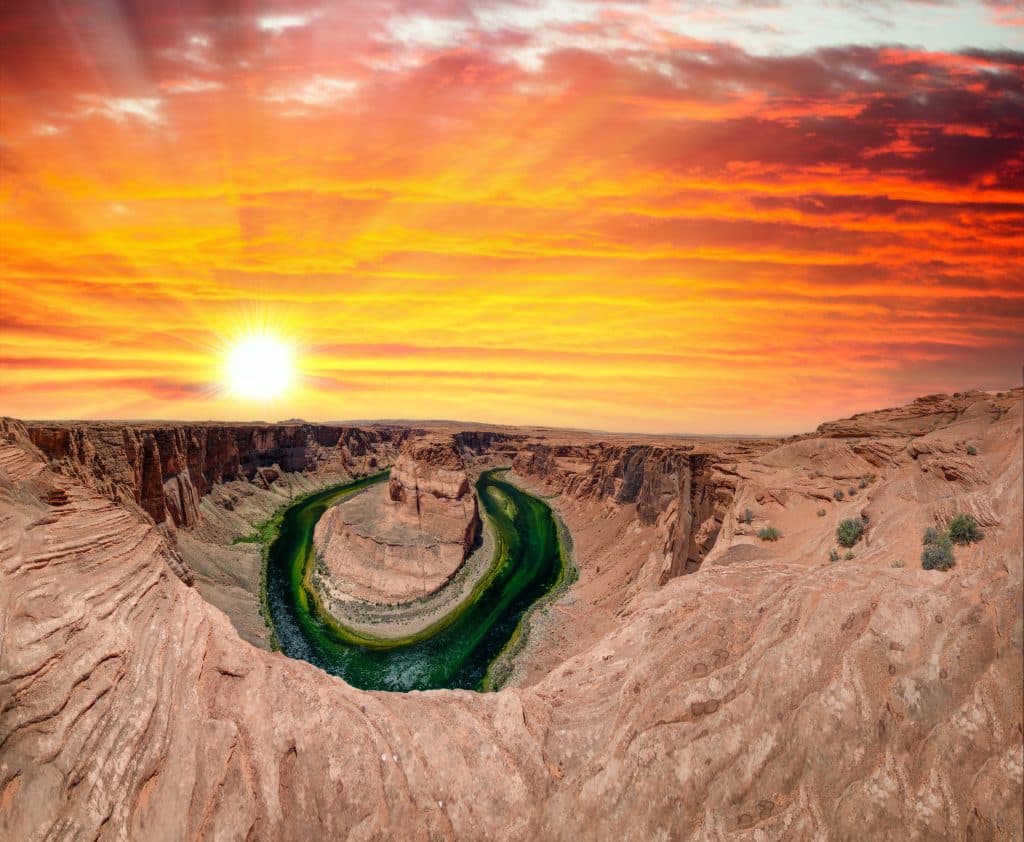 You can take a day trip down the river and around Horseshoe Bend if you first stop at Lee's Ferry, about five miles downstream. There you can either rent some equipment or, if you already have your own, just hire a speedboat driver to take you and your kayak or canoe upstream. Because so much of the river is located at the bottom of a steep canyon, starting at Lee's Ferry and getting a ride upstream is pretty much the only way to access it. The speedboat will take you about 15 miles upstream before dropping you off and leaving you to enjoy the trip back down the river to your car. Horseshoe Bend comes at about mile 10, so around two-thirds of the way through the excursion. The river is relatively easy going without any rapids, so it makes for a perfect day trip for the whole family.
To make the most of your trip to the area, we recommend using our Horseshoe Bend Self-Guided Walking Tour to get some insight into its history. If you're a prolific traveler, you might also be interested in Action+, our yearly subscription that grants you access to all 85+ of our US tours.
Essential Travel Guide: