While Sedona isn't as warm as Phoenix, it's still in the middle of the desert, so you should be prepared for some heat. In the winter, Sedona experiences mild weather, typically reaching the 50s during the day and getting down to the 30s at night. If you're not a warm-weather person, we'd recommend visiting either between February and April or between October and December. Those months have average highs in the 60s, with the temperature rarely reaching 80 degrees Fahrenheit. The spring and fall also have plenty of events, so you won't be visiting during the off-season when the city is practically dead.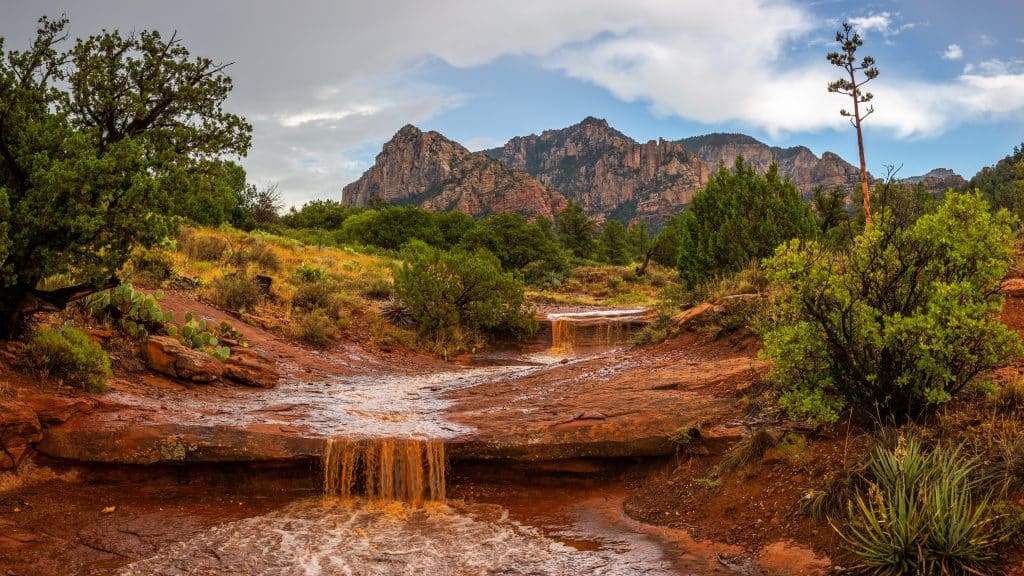 The summer, as you might expect, can get extremely hot. The hottest months are June, July, and August, which have average highs in the mid-90s. The temperature frequently tops 100 degrees Fahrenheit during the summer, which can be a shock for someone coming from a more temperate climate. However, it's worth noting that Sedona tends to be very dry year-round, with the humidity generally topping out around 40% in August. Visitors from the east coast might be surprised by how comfortable the warm weather is in Arizona when compared to the mugginess of the southeast. However, make sure you bring plenty of sunscreen if you're visiting Sedona, especially during the summer. There's typically very little cloud cover during the summer months, so the sun will be beating down directly on your skin any time you step outside. Wear a hat, use plenty of sunscreen, and bring a ton of water if you're heading out to do some hiking.
The best way to make the most out of your trip to Sedona is to use our Sedona & Red Rock State Park Self-Guided Driving Tour as a guide. We also recommend more frequent travelers check out Action+, a yearly subscription that includes all 100+ of our US-based tours.
Essential Travel Guide: