There's plenty of gorgeous water to be found at Maui's beach parks, but the clearest is in Honolua Bay, especially during the summer. Honolua is Hawaiian for "two harbors," and the bay was originally used to receive ships and unload supplies. These days, however, Honolua Bay is a Marine Life Conservation District, which means fishing isn't allowed anywhere in the water there. That makes it the perfect place for scuba diving and snorkeling since the bay is absolutely teeming with marine life. The water close to the shore can be a little murky, but if you swim further out into the bay it clears up significantly and you can see all the way to the bottom.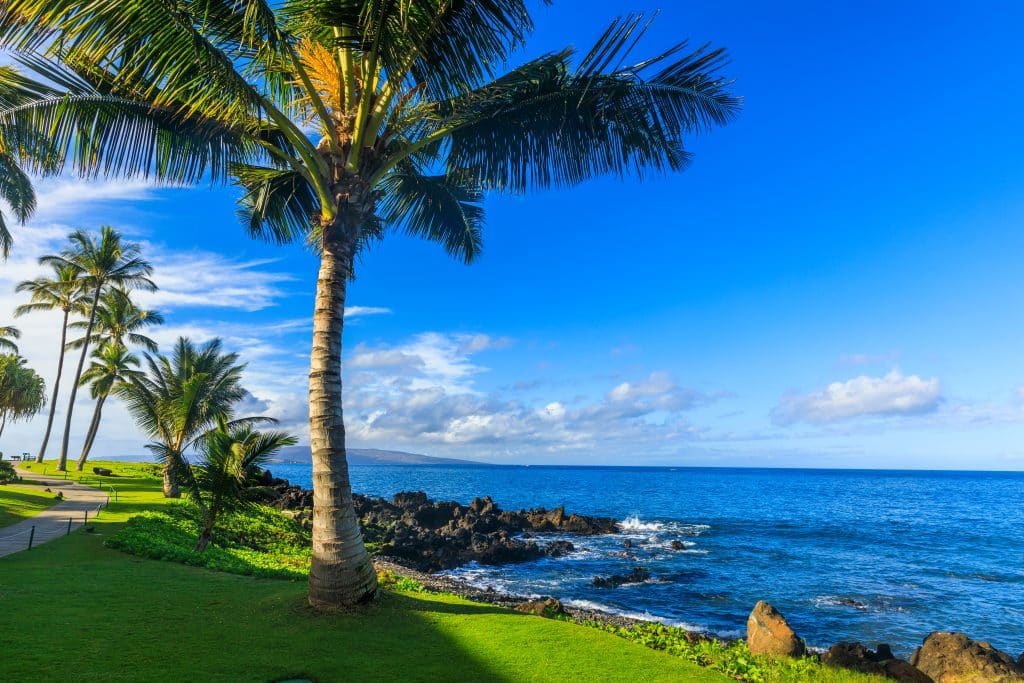 The beach itself is fairly rocky and uncomfortable, so Honolua Bay isn't necessarily the best place to relax and take in some rays. But if you want to get in the water and spend a few hours with the fish, there's really nowhere better on the whole island. It's also a little bit out of the way, so you're not likely to be bothered by a ton of other visitors while you're there. We'd recommend heading to the western side of the bay if you're looking for the best snorkeling, while the east side features better opportunities for diving and some beautiful coral. During the summer, Honolua Bay is taken over by surfers as storms fill the bay with the perfect curls. Winter surfing in the bay is among the best in Hawaii and therefore the entire world, so surfers should make a beeline there as soon as they land on the island.
To make the most of your trip, we recommend checking out our Maui Beach Parks Self-Guided Driving Tour. If you're interested in other tours, we also offer Action+, a yearly subscription that offers access to all 100+ of our US tours for a single price.
Essential Travel Guide: