The best way to spend a day in Sedona, Arizona, will depend on what you're interested in. There are lots of things to do in the city and sadly you can't do them all in a single day. Most people come to Sedona for the scenery and to do some hiking. The red rock canyons and buttes in the area are second to none, so we'd highly recommend checking them out while you're there. Red Rock State Park is always a good choice, although Broken Arrow Trail is also well worth visiting. You should also make sure to get a good look at Cathedral Rock, the towering butte standing over Sedona's skyline. Cathedral Rock is the most-photographed spot in Arizona, and for good reason. Before you leave, a short hike out to see the Chapel of the Holy Cross is a great way to spend a little time. The chapel was built in the 1950s and designed specifically to mesh with the natural scenery, making it a unique sight.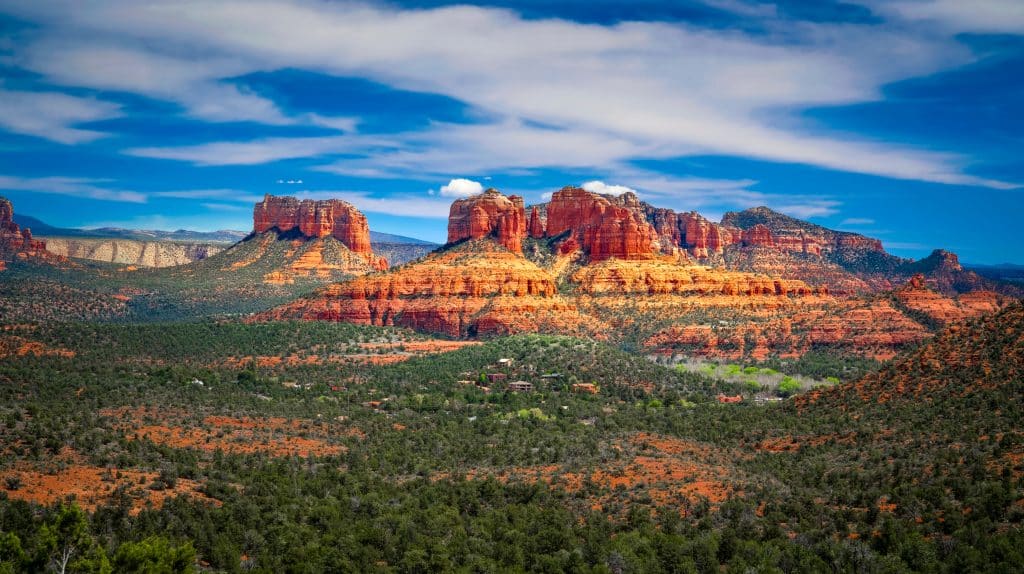 If you're not as interested in hiking, Sedona has a unique culture of its own that's still worth exploring. The area is known as a center of New Age thought and philosophy, having been home to authors like José Argüelles. If you're a believer in these things, Sedona also supposedly has an extremely high concentration of spirit vortices, wells of positive psychic energy that can heal the soul and improve meditation. Even if New Age spiritualism isn't really your thing, Sedona has a thriving community of artists and other creatives, so it's worth checking out some of the art galleries in town.
The best way to make the most of your trip is to use our Sedona & Red Rocks Self-Guided Audio Tour as your guide. If you enjoy the tour and you're interested in trying more, we also offer Action+, a yearly subscription that includes all 100+ of our US-based tours.
Essential Travel Guide: