The Million Dollar Highway in Colorado is kept open year-round for anyone to travel. However, taking this route during the winter can sometimes be tricky or even dangerous, so make sure you're prepared. Heavy snowfall will often temporarily close the road until it can be cleared away, and even a light dusting of snow can make the steep inclines of Red Mountain Pass dangerous without tire chains. There's also the possibility of avalanches and other hazards that can make winter driving a little riskier. As a general rule, we'd recommend keeping an eye on the weather forecast and taking a 4WD vehicle if you have one.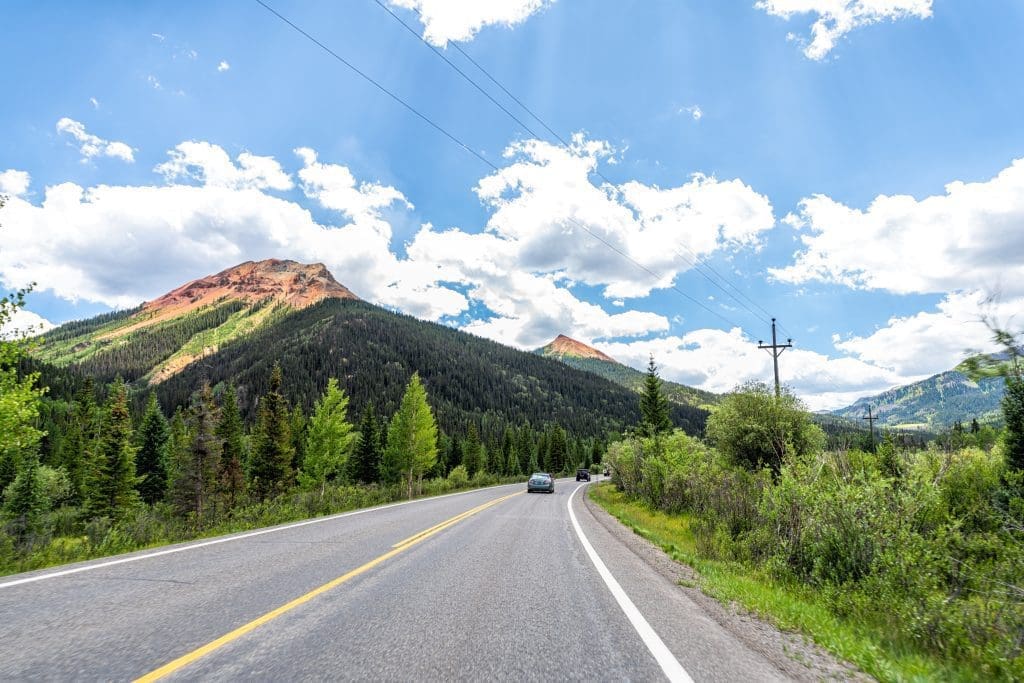 Even during the summer, it can be tricky driving the Million Dollar Highway if you're not familiar with these kinds of mountain roads. Some areas have steep inclines that can be difficult when the road is slick, and there are plenty of sharp curves along the way. It's recommended to drive slowly, especially around corners, and don't be afraid of going under the speed limit through particularly harrowing sections. Because snowplows need somewhere to push the ice and snow that accumulates on the road, much of the Million Dollar Highway has no guardrails, so you should pay close attention to avoid the cliffs.
All that being said, plenty of people take the Million Dollar Highway every year and injuries are rare. While it's important to be cautious when driving difficult roads like these, the most important thing is to relax and enjoy the beautiful sights around you. To make sure you get the most out of your trip, we'd recommend listening to our Million Dollar Highway Self-Guided Driving Tour as you go. If you enjoy the tour and you're looking for more, we also offer Action+, a yearly subscription that gives you access to all 100+ of our US-based tours.
Essential Travel Guide: