The Grand Canyon is one of the most unique and beautiful sights in the world and is only a two-hour drive away from Sedona, Arizona. If you find yourself in the Sedona area and you're considering a day trip to the Grand Canyon, we highly recommend going, especially if you've never seen it before. At 277 miles long, up to 18 miles wide, and over a mile down at its deepest, it's one of the most incredible natural formations in the entire world. Almost two billion years' worth of geological history is on display on the sides of the canyon, and descending down to hike along the Colorado River is an absolute must. There's a reason why over five million people from all over the globe visit the Grand Canyon every year, and it's well worth seeing for yourself.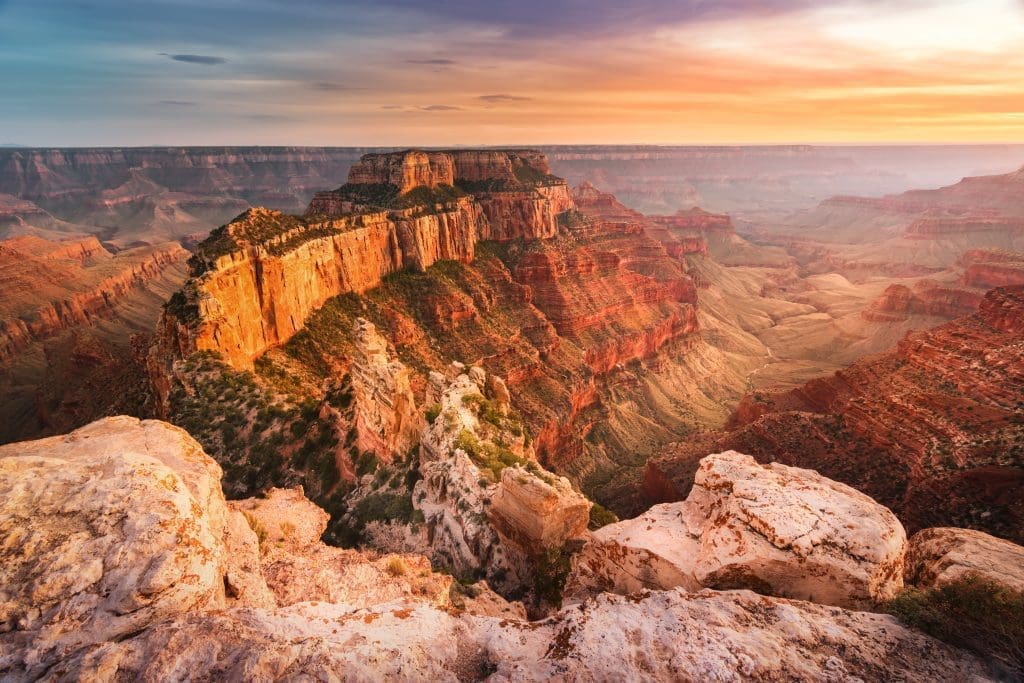 If you're driving to the Grand Canyon from Sedona, you can make it in almost exactly two hours if you take the quickest route. However, we'd suggest taking a much more scenic path that only adds about 10 or 15 minutes to the driving time. This route starts out on Highway 89A heading north from Sedona. The highway weaves through Oak Creek Canyon on its way to Flagstaff, offering some spectacular views of the rock on either side and ending with a dizzying climb and one final overhead view of the canyon. When you reach Flagstaff, follow the signs for Highway 180 North. This route avoids as much flatlands as possible, instead taking you across Humphreys Peak, Arizona's highest point, through the gorgeous ponderosa pines of Coconino National Forest, and finally through Kaibab National Forest before you finally reach the Grand Canyon.
To make the most of your trip to Sedona, check out our Sedona & Red Rock State Park Self-Guided Driving Tour. If you find yourself wanting more, we also offer Action+, a yearly subscription that includes all 100+ of our US tours.
Essential Travel Guide: