There are plenty of places to see a gorgeous Maui sunrise on the island, but perhaps none is better than the summit of Haleakala. "House of the Sun " in Hawaiian, Haleakala is a massive shield volcano that actually covers about 75% of the island. In traditional Hawaiian mythology, the crater at the volcano's summit was once the home of the demigod Maui's grandmother. According to the story, Maui's mother Hina complained to him that the days were too short for her to fully dry out her barkcloth fabric. In response, Maui climbed to the peak of Haleakala and, with the aid of his blind grandmother, lassoed the sun's rays until it agreed to slow its journey across the sky, lengthening the days.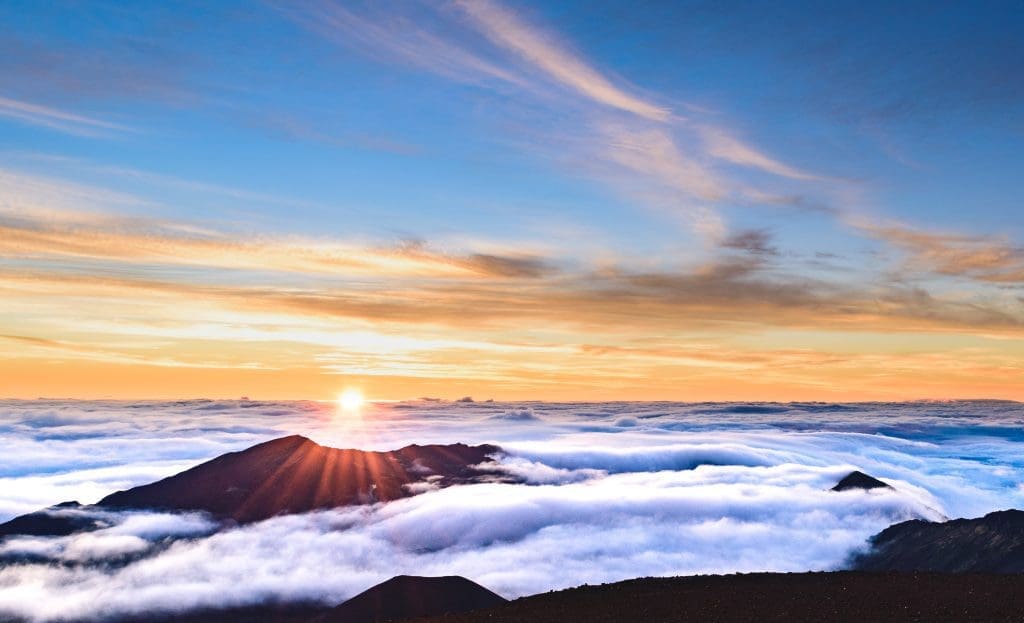 The House of the Sun remains an appropriate name to this day since Haleakala's summit is the best place on the island to see the sunrise. Not only do you get to see the sun itself, but you also get to watch its rays gradually illuminate the crater below, painting it in bright reds and yellows. You'll have to wake up early – sunrise on Maui is generally between 6 and 7 am – but the sight will be well worth losing out on a few extra hours of sleep. We'd recommend dressing in layers and bringing some blankets with you though since the volcano's peak can get pretty chilly even in the middle of the summer. You should also arrive about half an hour before sunrise so you can find a good spot, and be prepared to stay about 15 to 20 minutes after the sun rises so you can watch the colors change. Reservations are required to enter the park before 7 am and can be made up to 60 days in advance.

If you want to see some more spectacular sunrises, we'd recommend taking our Ultimate Self-Guided Maui Sunrise Driving Tour. If you like that tour and you're looking for more, we also offer a yearly subscription called Action+ that grants access to all 100+ of our US tours.