If you asked most people to describe the coolest thing about Sedona, Arizona, they'd probably point to the striking red rock formations surrounding the city. There are a ton of wonderful places to hike and camp in the desert around Sedona, including deep canyons, towering mesas, and everything in between. One particular highlight is Red Rock State Park, a 286-acre nature preserve purchased by the state from a New Age cult. Broken Arrow Trail is another, featuring some of the best up-close views of the red rocks. If you have a 4WD vehicle, Broken Arrow also has a parallel off-road driving trail that's well worth taking. We also recommend checking out Cathedral Rock, an enormous mesa that dominates the Sedona skyline. Cathedral Rock is the most-photographed site in Arizona, and you'll understand why when you see it. Finally, make sure you don't leave without seeing the Chapel of the Holy Cross, a wonder of Contextual architecture nestled atop one of the rock formations.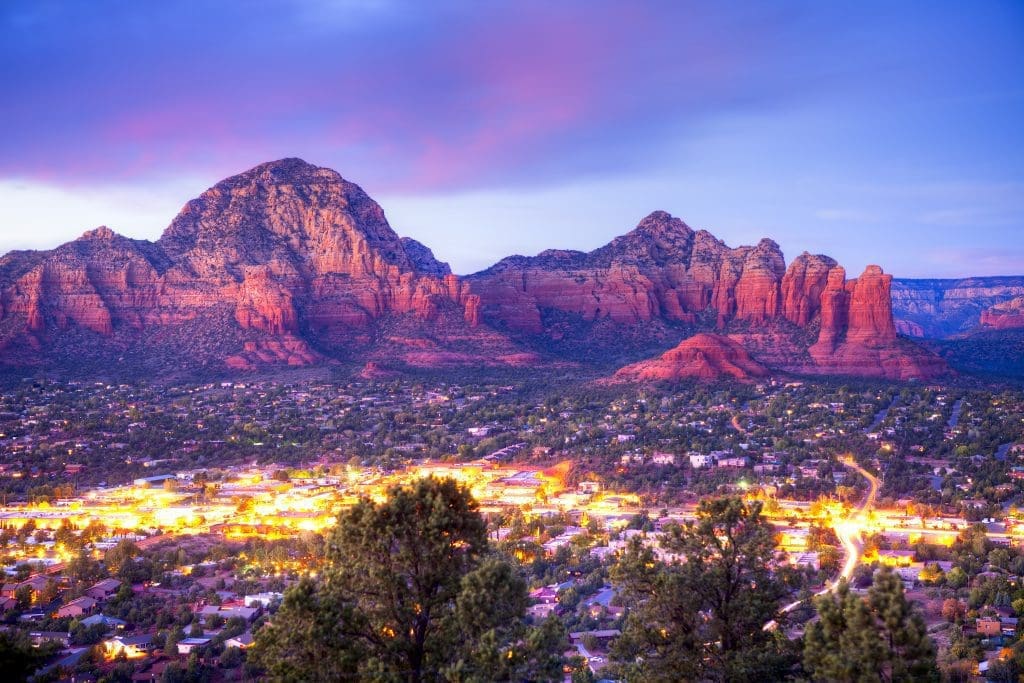 Others would cite Sedona's spiritual culture as the coolest thing about the city. It's been a center of New Age philosophy and religion for decades and even hosted author José Argüelles while he was planning the Harmonic Convergence, a worldwide synchronized meditation event. Sedona is well known in these circles for its high concentration of spiritual vortices, springs of psychic energy that are said to cleanse and heal the soul. These springs are said to be collected at Bell Rock, Airport Mesa, Boynton Canyon, and Cathedral Rock, all in the vicinity of Sedona.
Of course, the best way to identify the coolest part of Sedona is just to see it for yourself. We recommend using our Sedona & Red Rocks State Park Self-Guided Driving Tour. If you appreciate the tour and feel like taking more, we also offer Action+, a yearly subscription including all 100+ of our US tours.
Essential Travel Guide: