Horseshoe Bend is an extremely popular destination for tourists, so it's probably best to visit during the off-season. Visiting in the fall or winter will help you avoid both the crowds and the heat since Arizona gets pretty warm during the summer. During December and January, temperatures drop all the way down to the 40s, but they average well over 90 degrees Fahrenheit during June, July, and August. If you do decide to visit during the summer, make sure you bring plenty of water with you wherever you go, and don't forget to put on sunblock.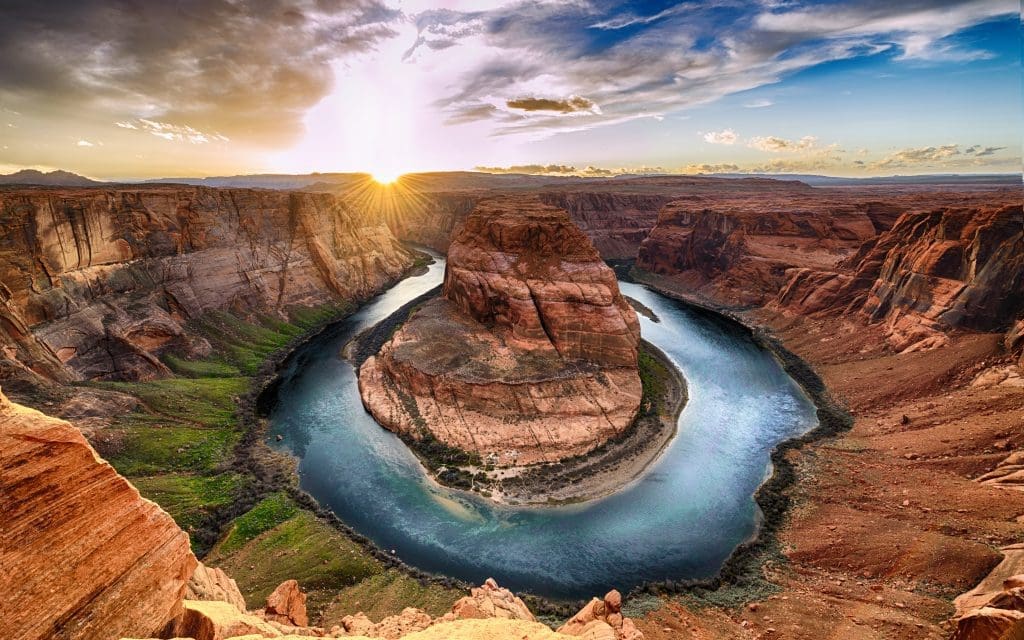 We'd also recommend making the hike out to Horseshoe Bend early in the morning if you can manage it. Not only will there be fewer crowds, but the canyon gets the best light in the morning and midday. In the afternoon, much of the canyon is in shadow, which can make it difficult to see the river down at the bottom. If you arrive in the evening when the sun is going down, you'll be staring directly into it from the overlook, making it difficult to see. However, if you wait until just after the sun dips below the horizon, you'll be rewarded with a sunset you won't forget. The best way to include Horseshoe Bend in a day trip is to either visit bright and early or wait until the end of the day so you can see the sunset.
We recommend checking out our Horseshoe Bend Self-Guided Walking Tour to make the most of your visit to the area. The tour includes plenty of information on the bend and the Colorado River, and also comes with a bonus tour of nearby Page, Arizona. If you're a prolific traveler and you're interested in more audio tours, we also offer a yearly subscription called Action+ that grants you access to all 85+ of our US-based tours for a single price.
Essential Travel Guide: