We'd recommend visiting Sedona, AZ in the spring, between March and May. Arizona gets pretty hot during the summer, but the springtime weather features temperatures between the mid-60s and the low 80s with little to no humidity. Spring is also when the desert flowers bloom, so the area's distinctive red rocks are lit up with yellows, purples, and oranges. However, if you visit during the spring, you should be prepared to encounter plenty of other tourists – spring is peak season in Sedona.
Visiting Sedona in the summer will bring lower prices on hotels and smaller crowds, but it does come with some disadvantages. While Sedona is cooler than nearby Phoenix and Tuscon, it's still pretty warm, and summer temperatures tend to average in the mid-90s, reaching triple digits several times per month. Summer is also the monsoon season in Sedona, so don't be surprised if you experience some rain while you're there. Still, as long as you can brave the heat, it could be worth visiting between June and August to avoid the crowds.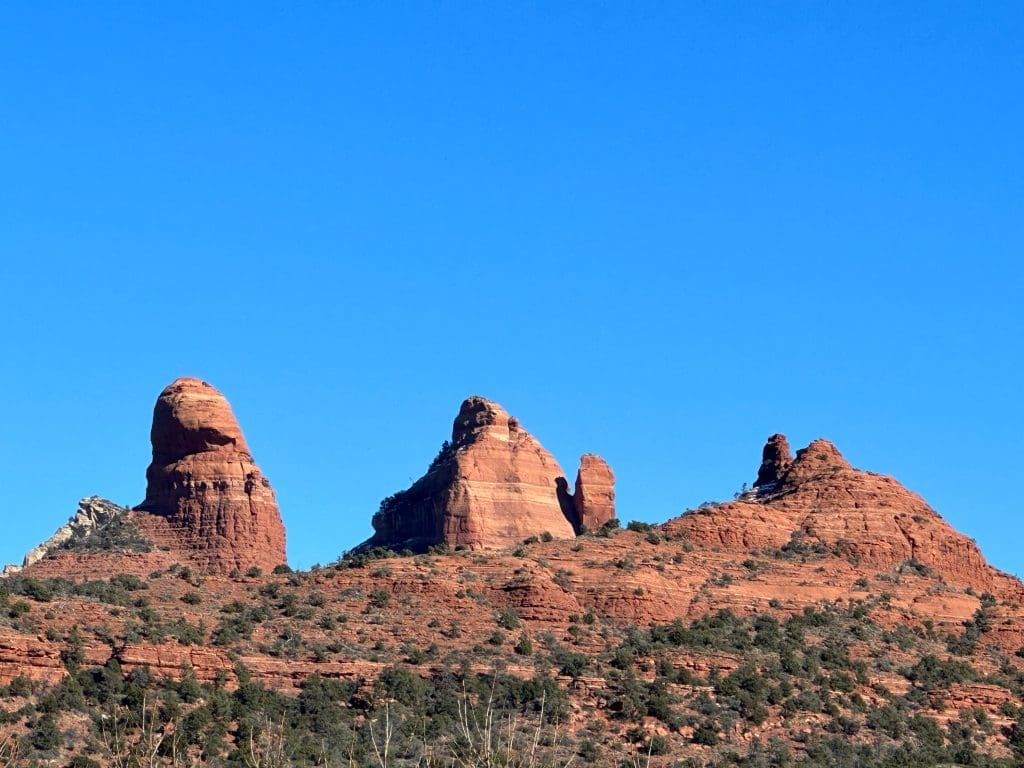 Fall is another popular time to visit Sedona since the temperatures drop to the 70s and 80s between September and November. You'll see more tourists than you would during the summer, but the crowds are still smaller than during the spring. However, if beating the crowds is your highest priority, you should plan your visit for the winter. The temperatures rarely drop below 50, making the winter fairly mild, but native Arizonans still move south during these months, which means you'll see discount prices at the hotels. You might see a small dusting of snow on top of the rocks, but nothing difficult.
Whenever you visit, we recommend taking our Sedona & Red Rocks State Park Self-Guided Driving Tour. Explore the breathtakingly beautiful Arizona with our Arizona Tours Bundle. Our self-guided tour includes top attractions from all over Arizona. If you like the tour and you're looking for more, we also offer a yearly subscription called Action+ that includes all 100+ of our US-based tours.
Essential Travel Guide: