There are a ton of places where you can watch a gorgeous Maui sunrise during your time on the island, but there's one spot that stands above the rest – quite literally. About 75% of the island of Maui is covered by Haleakala, an enormous shield volcano that last erupted about 500 years ago. The summit of the volcano is about 10,000 feet high and happens to be the best place on the entire island to watch the sun come up. As the sun rises, it gradually lights up the crater below the overlook, transforming it with vibrant red and yellow colors. It's truly a sight that has to be seen to be believed, and it's not hard to see how the volcano got its name – in Hawaiian, "Haleakala" translates to "House of the Sun."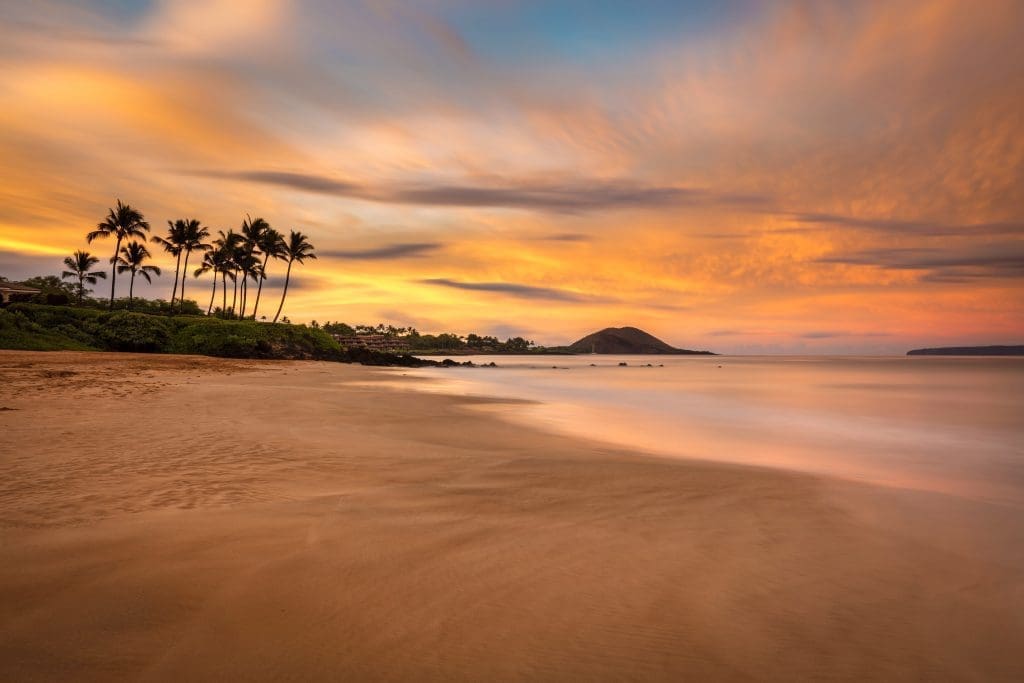 According to Hawaiian legend, Haleakala was the site of one of the demigod Maui's greatest feats. It was here in the volcano's crater that he trapped the sun's rays with a rope, holding it captive until it agreed to slow its pace across the sky and lengthen the days. When you're standing at the summit and looking out over the crater, it's easy to imagine the sun being held there. Unfortunately, the spectacular view of the sunrise offered by Haleakala means that the summit gets pretty crowded in the early mornings. We'd recommend arriving about a half-hour before sunrise and just getting comfortable under a blanket until you see the rays peeking out from under the horizon.
To make the most of your trip up the volcano, we recommend taking our Self-Guided Maui Sunrise Driving Tour. If you enjoy the tour and you're interested in taking more, we also offer Action+, a yearly subscription that grants you access to all 100+ of our US-based tours.