The summit of Haleakala is the most popular place to watch a Maui sunrise, which means it's often fairly crowded. In order to prevent the parking lot from getting too overcrowded, the Parks Service offers reservations to see the sunrise on a specific date. The reservations only cost $1.50 since the system is really just meant to prevent too many people from showing up at once, although it does cost an additional $30 to enter the park itself. Since Haleakala is a national park, any annual or lifetime passes you have will also apply there. If you tend to do a lot of traveling, an annual America the Beautiful pass is well worth looking into since it gets you into any national park in the country, including Haleakala.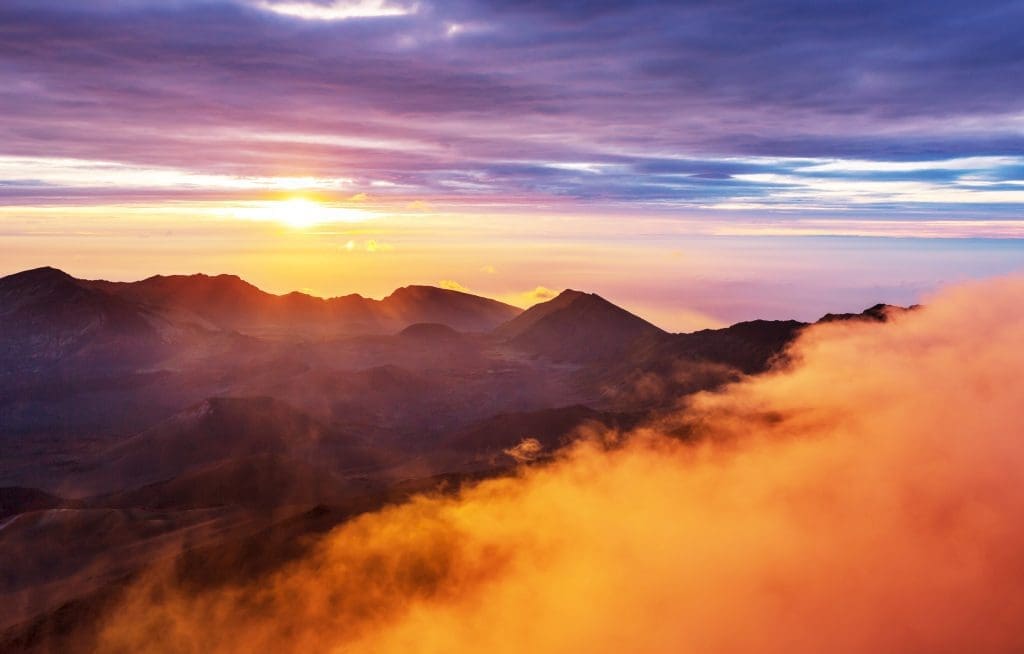 Since Haleakala is such a popular vantage point for the sunrise, it's worth getting a reservation early if you can manage it. You can make a reservation up to 60 days before the day of your visit, and we'd actually recommend giving them a call on the very first day you can. Make sure you make the plans before you go because the park doesn't offer same-day reservations. Once you have your ticket, you should still arrive about a half-hour early so you can find a place with a good view of the sunrise. Wear plenty of layers too – the temperature can get pretty chilly when you're that high up, especially before the sun comes up. We'd also recommend staying for at least 15 or 20 minutes after the actual sunrise to watch the crater below the overlook light up with vibrant colors.
To make the most of your trip to Haleakala, you can also check out our Self-Guided Maui Sunrise Driving Tour. You can upgrade to the Hawaii Tours Bundle if you'd want to make contact with Hawaii and draw closer to paradise. If you're a fan of self-guided tours, we also offer a yearly subscription called Action+ that grants access to all 100+ of our US-based tours.