In general, we'd recommend taking the short hike out to Horseshoe Bend in the morning or at midday. Around noon is nice because the sun shines directly down into the canyon, illuminating the whole thing nicely. However, if you're worried about crowds, the morning is probably a better option. If you arrive early enough, you'll have the place almost to yourself while the sun rises behind you and lights up the canyon. We'd recommend avoiding the afternoon since, as the sun falls, the canyon is quickly covered in shadows and it's difficult to see the bottom. The setting sun will also be shining directly into your eyes, although arriving just as the sun disappears under the horizon line will reward you with a gorgeous sunset. It only takes about 10 or 15 minutes to hike to the overlook, so you can time your arrival pretty precisely.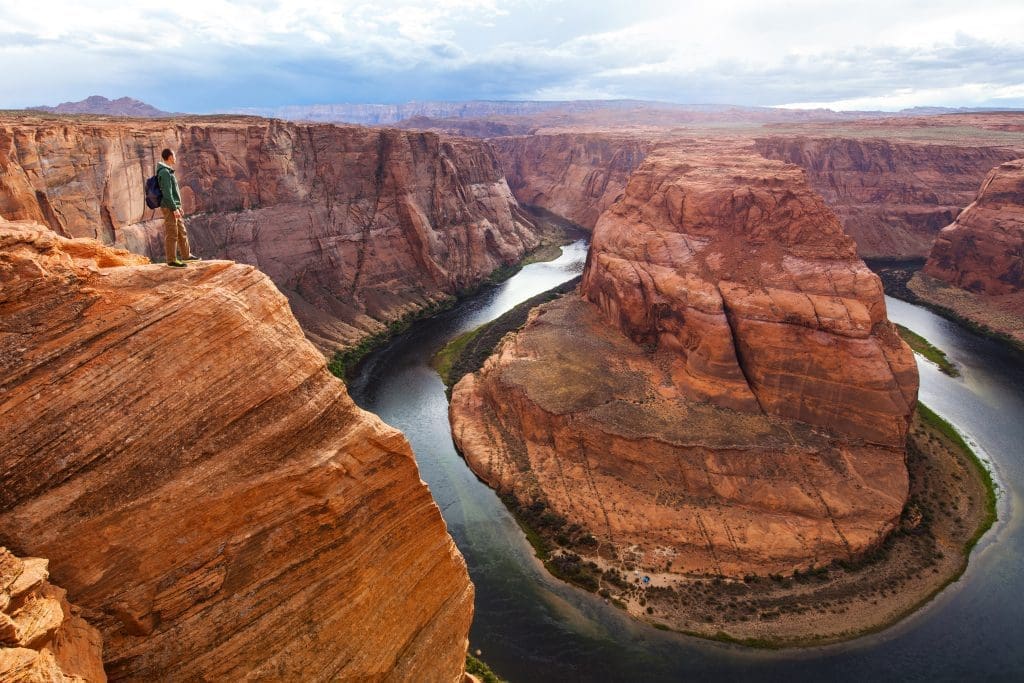 The best time to visit Horseshoe Bend and the surrounding area is during the fall, around October. The winter months get a little too chilly for most, with highs in the mid-40s, and the summer months have average highs well into the 90s. In October, the temperatures are usually in the 60s and 70s, which is much more comfortable. The fall is also the beginning of the off-season in the area, so you won't have to worry about the crowds quite as much. Be warned, however, that Horseshoe Bend is crowded pretty much year-round, so you should be prepared for plenty of fellow tourists no matter when you visit.
Whenever you decide to visit, don't forget to take our Horseshoe Bend Self-Guided Walking Tour while you're there. If you enjoy the tour and feel like taking some more, you might also want to check out Action+, our yearly subscription that includes all 100+ of our US-based tours.
Essential Travel Guide: