Horseshoe Bend, AZ is open to any member of the public from sunrise until sunset every day. There is a short trail leading to the overlook, about 10 or 15 minutes, but it's paved and very easy for even the least athletic hiker. That's part of what makes Horseshoe Bend so popular as a tourist destination, so be prepared to encounter some large crowds when you visit. Dogs are also welcome on the trail and at the overlook as long as they're on a leash, although we'd recommend being careful. There's only a short safety railing at the overlook and the rest of the canyon is totally open, so make sure you don't lose control of your dog.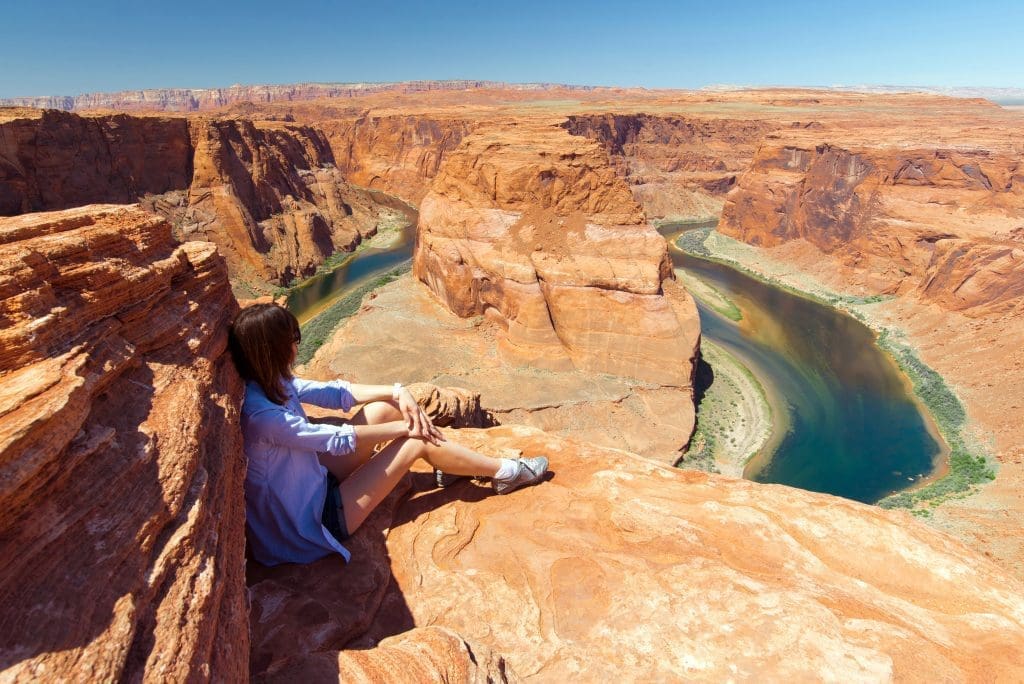 Due to a weird technicality, visiting Horseshoe Bend is free of charge but you'll still end up having to pay a $10 entrance fee. The overlook and most of the trail are within the borders of the Glen Canyon National Recreation Area run by the National Parks Service and are therefore free to the public. However, both the parking lot and the trailhead are on land owned by the city of Page, Arizona, which charges a $10 fee for parking. Since you can't access the trail anywhere but the parking lot and you can't enter the lot without paying the fee, even if you're dropped off, it's essentially an entrance fee for Horseshoe Bend itself. It's a bit of an inconvenient setup and not exactly ideal for visitors, but we still think the overlook is worth paying for.
When you visit, get the most out of your trip by taking our Horseshoe Bend Self-Guided Walking Tour. If you like that tour and you're interested in more, check out Action+, our yearly subscription that grants access to all 100+ of our US-based tours.
Essential Travel Guide: