There are gorgeous Maui beach parks on every part of the island, but West Maui is generally the most popular area. West Maui has more resorts, hotels, bars, and other touristy attractions that draw visitors to it. It's also the most developed part of the island, so there are plenty of restaurants and places to shop as well. If you're looking for a high-end resort experience on your trip, West Maui is definitely the place to be.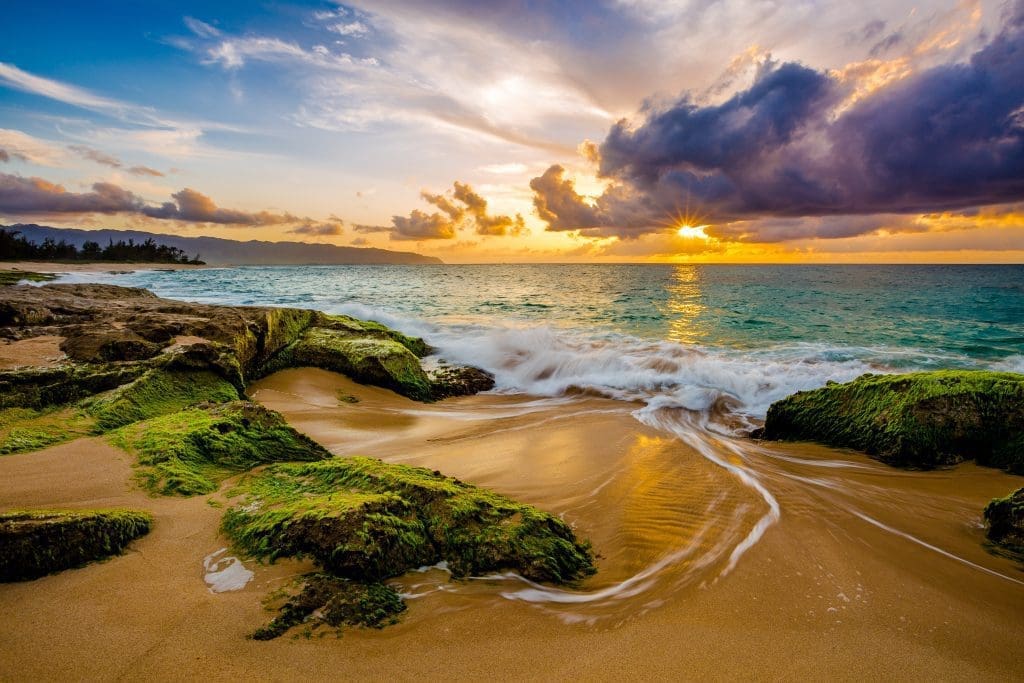 South Maui is also a very popular place to stay. Together, South and West Maui make up the leeward side of the island, protected from the wind by the mountains, so the weather there is much calmer than on the windward side. South Maui is quieter than West Maui with less nightlife. You might not find as many luaus there, but you'll find some peace and quiet and plenty of scenic vacation rentals.
The North Shore is somewhat less popular among tourists, but that gives it a unique beauty the island's leeward side doesn't have. Northern Maui has fewer amenities and resorts, but it has plenty of rugged beaches and places to snorkel. The surfing on the North Shore is also second to none. If you want to see the natural beauty of the island, the North Shore is a great choice.
Finally, East Maui is characterized by the Road to Hana, a 65-mile scenic highway that runs along the eastern shore. This part of the island has quiet, natural beaches and plenty of waterfalls, perfect if you're trying to get away from your fellow tourists.
Wherever you decide to stay, we recommend taking our Maui Beach Parks Self-Guided Driving Tour to get the most out of your visit. We also offer Action+, a yearly subscription that grants access to all 100+ of our US tours.