The best clothes to pack for a trip to Sedona will depend on when you're going, but as a general rule, you should be prepared for heat. The most popular time of year to visit is the spring when the weather ranges between the 60s and 80s during the day and drops to the 40s through 60s at night. Many first-time visitors to the southwest are surprised by how chilly the desert can get when the sun goes down, so make sure you bring plenty of layers. We'd recommend t-shirts and either pants or shorts with a light jacket you can put on if you get too cold. If you plan on doing any hiking, make sure you bring hiking shoes or boots and a hat to keep the sun off your face – cloud cover is rare in Sedona.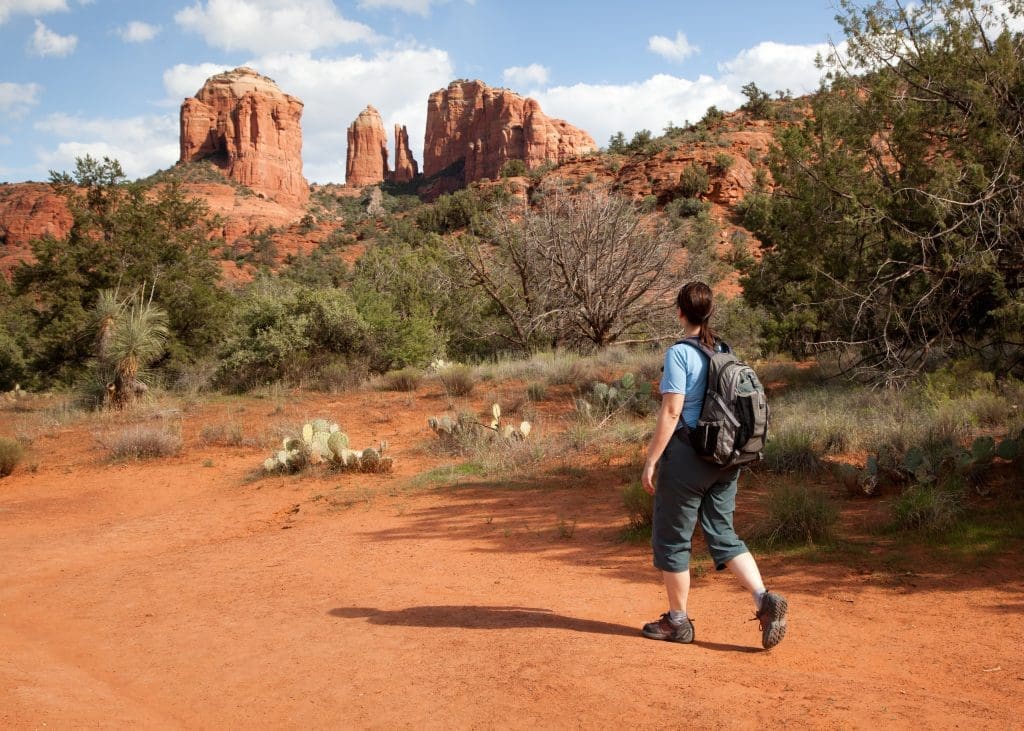 If you visit during the summer, be prepared for more extreme heat. The days tend to average around 90 degrees throughout the summer, so shorts and t-shirts or tank tops are your best bet. It does get a little colder at night, dropping to the mid-60s, so bring some layers in case you get chilly. Layers are especially important during the winter and fall when temperatures average between the 40s and 60s during the day. Overall, it's a good idea to dress for both comfort and versatility, choosing layers over bulky jackets. Make sure you bring sunscreen as well since the sun shines brightly year-round in Sedona and there's very little cloud or tree cover.
Whenever you visit, we'd recommend our Sedona & Red Rock State Park Self-Guided Driving Tour to help you get the most out of your trip. Frequent travelers might also be interested in Action+, our yearly subscription that grants access to all 100+ of our US-based tours for a single price.
Essential Travel Guide: