Horseshoe Bend is often referred to as the "east rim" of the Grand Canyon because of its proximity and impressive depth. While Horseshoe Bend is close to a two-hour drive from the Grand Canyon itself, the Colorado River runs through both places, connecting them. While it's technically possible to squeeze trips to the Grand Canyon and Horseshoe Bend together into one day, there's really too much to fit into a single day. However, Horseshoe Bend and nearby Antelope Canyon are often covered in a single day.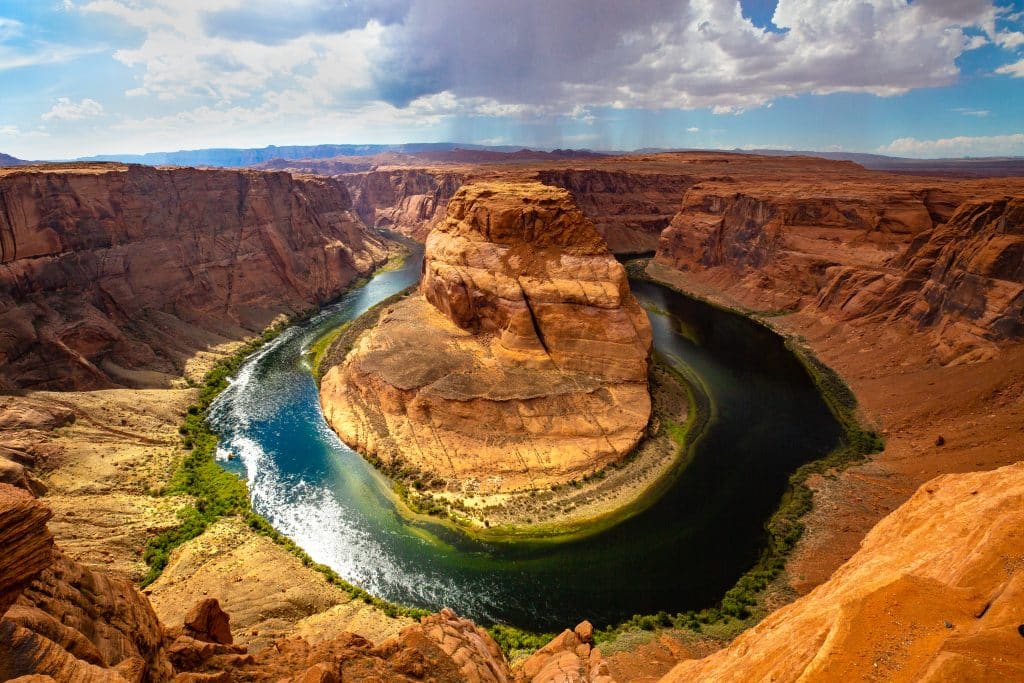 Unlike Horseshoe Bend, Antelope Canyon is located on land owned by the Navajo Nation, so visiting it is a little trickier. It's generally required that you hire a local guide when visiting any destination on Navajo land, and Antelope Canyon is no exception. That means you should try to plan your trip early since it can be a bit of a pain to secure a guide on short notice. It'll also cost you more than the $10 entrance fee to Horseshoe Bend – usually closer to $100. But for that money, you'll get an experience unlike anything you can get at other parks. Antelope Canyon is a gorgeous slot canyon that has to be seen to be believed. Additionally, many guides will take you to see ancient petroglyphs and other artifacts of Navajo culture that aren't open to the public. If you find yourself in the Horseshoe Bend area and you're looking for somewhere else to visit, Antelope Canyon or Page are probably better bets than the Grand Canyon.
When visiting Horseshoe Bend, don't forget to check out our Horseshoe Bend Self-Guided Walking Tour. Get the best of Arizona with our self-guided tours bundle! Upgrade to our Arizona Bundle. Travel aficionados might also be interested in Action+, our yearly subscription that grants you access to all 85+ of our US-based tours for a single price, including Horseshoe Bend, the Grand Canyon, and Sedona in Arizona alone.
Essential Travel Guide: