Winters in Sedona are fairly mild, making them the perfect time to visit if you're not a big fan of the desert heat. While temperatures frequently hit triple digits during the summer, a winter trip to Sedona offers temps in the 60s during the day and the 30s at night. We'd recommend packing layers so you can adapt as the temperature changes, especially if you're planning on taking advantage of Sedona's many hiking trails and natural formations. The physical exertion of hiking can warm a person up more quickly than you might think, so be prepared to shed layers as you go.
Although it's pretty rare, Sedona does get a little bit of snow almost every year. If you're lucky enough to catch a snow day, make sure you head out to the red rocks to see the sights. A dusting of snow turns the desert into a photographer's dream, with the white flakes topping the rust-red mesas and buttes. The city tends to get these brief flurries about five times a year, but make sure you get up early since the snow melts away pretty quickly.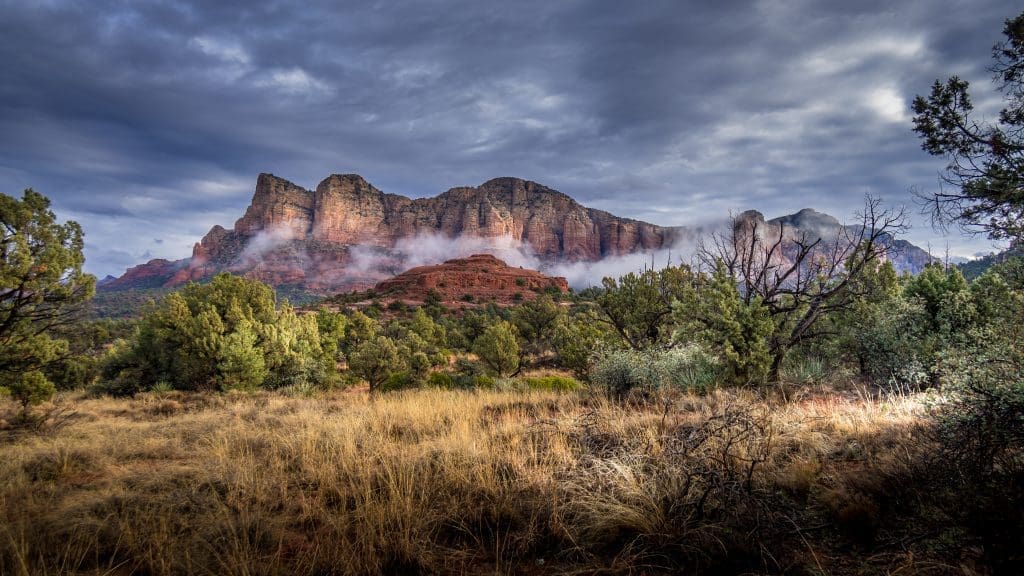 Winter also represents the off-season in Sedona, which is a bonus for anyone looking to avoid the crowds. Hotels will be cheap and vacant, lines will be short, and you'll be able to enjoy the sights without other tourists crowding the view. While spring is the most commonly recommended time to visit the area, a wintertime trip to the desert has a charm all of its own.
Whenever you decide to visit, make the most of your trip by taking advantage of our Sedona & Red Rocks State Park Self-Guided Driving Tour. More frequent travelers should also check out Action+, our yearly subscription that grants you access to all 100+ of our US-based tours.
Essential Travel Guide: