It's impossible to pick just one of Maui's beach parks – there are just too many contenders. Your favorite beach will depend on your preferences and exactly what you're looking for. Here are just a few of our favorites:
As the name suggests, Big Beach is one of the largest beaches on the island. It's also one of the most beautiful, featuring warm emerald water and soft sand nestled under black lava cliffs. Ka'anapali is another favorite and the most popular beach on Maui. Ka'anapali has plenty of things to do, from cliff diving to snorkeling. Keep an eye out for the green sea turtles who love to hang out just offshore from Ka'anapali.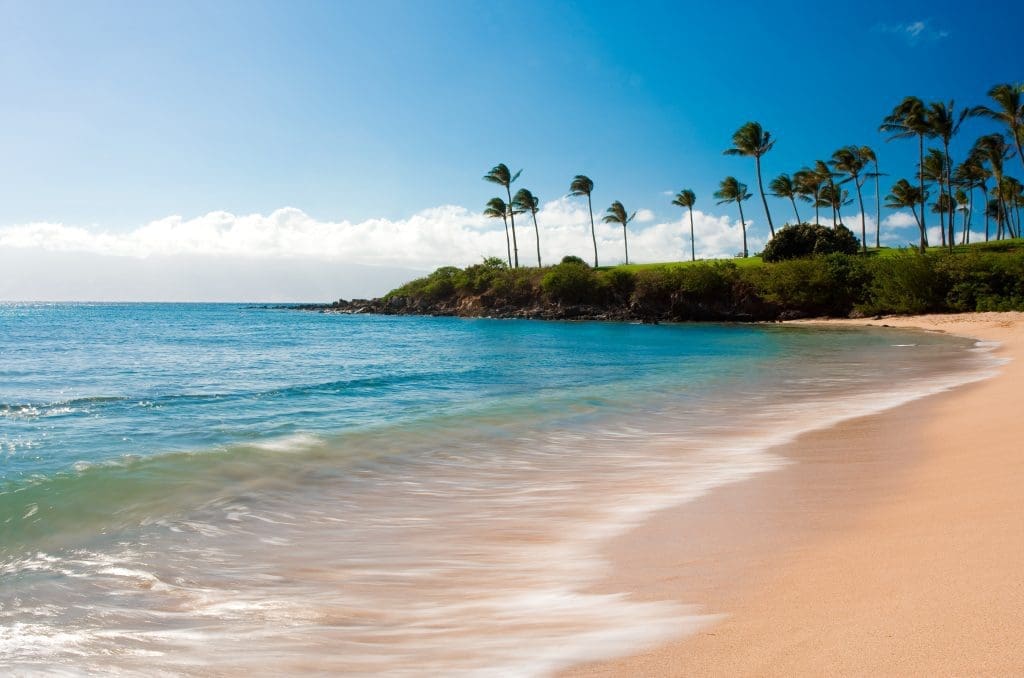 Another popular snorkeling destination is Kapalua Beach. Tucked inside a natural cove made of coral reefs, Kapalua's waters are teeming with life, from butterfly fish to Moray eels. Honolua Bay is another great place to see marine life – it's a marine conservation area, so fishing isn't allowed in the bay. Honolua Bay is also a great place to surf in the winter when the waves get bigger.
Honokalani Beach is one of the most unique places in Maui, characterized by pitch-black sand made up of tiny volcanic pebbles. There's nowhere else on the island that looks quite like this beach, so we highly recommend making a stop there. Another beach with unique colors is Kaihalulu Beach. This shore is tucked under a volcanic cinder cone, giving the sand a rust-red appearance. Combine that with the bright blue water at Kaihalulu, and the result is a photographer's dream. Both Honokalani and Kaihalulu are stops along the Road to Hana on the eastern edge of Maui, which we'd recommend taking.
To make the most of your trip to Maui, we recommend taking our Maui Beach Parks Self-Guided Driving Tour. If you're interested in more tours, we also offer Action+, a yearly subscription that grants you access to all 100+ of our US tours.