Baldwin Beach Park in Maui is one of the most popular spots for surfing, bodyboarding, and swimming. You can swim in the ocean straight from the beach or you can head to the two protected swimming locations on either end – Baldwin Cove to the east and Baby Beach to the west. It's worth noting, however, that we wouldn't recommend swimming at Baldwin Beach in the winter. The water tends to get rougher during that part of the year, and the ocean off Baldwin Beach becomes dangerous to swim in.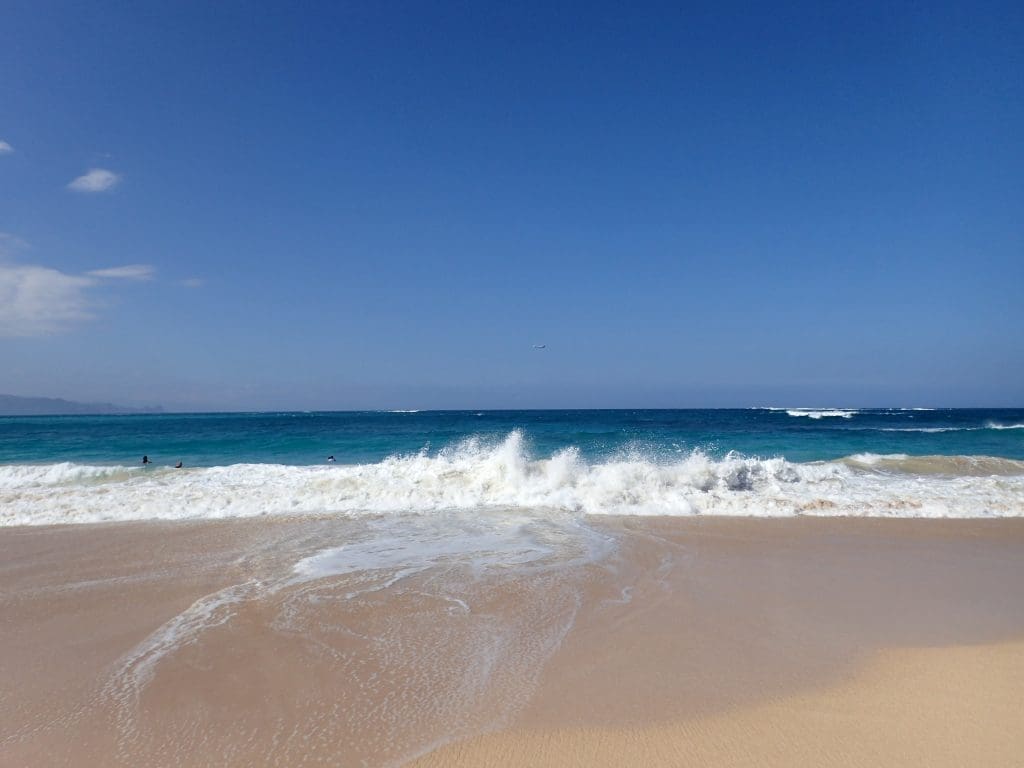 Many people use Baldwin Beach as a place to run since it's so clean and open. Running on sand is a great workout if you feel like you need to get some exercise during your vacation. As an added bonus, if you keep running east past the cove, you'll come across a path leading along a sea wall. If you follow the path, you'll end up in Paia's "secret beach," a clothing-optional shore generally only known by the locals. If you're staying on the North Shore of the island and you find yourself in search of a little adventure, the secret beach is a fun stop.
If you're an experienced surfer or boogie boarder, then Baldwin Beach is perfect for you in the winter. The shorebreak there is large and regular, so it's a nice place to get some practice in. We wouldn't recommend trying it for the first time there though – the waves can get pretty rough and dangerous.
To make the most of your trip to Maui, we recommend taking our Maui Beach Parks Self-Guided Driving Tour so you don't miss anything of interest. If you're a frequent traveler and you're looking for more, we also offer a yearly subscription called Action+ that gives you access to all 100+ of our US tours.