In the summer, we'd recommend wearing any comfortable warm-weather clothing for your visit to Horseshoe Bend. The walk isn't especially strenuous or long, so you don't have to worry too much about hiking gear. The sun, however, can be pretty brutal in Page during the summer, with temperatures generally in the 80s and 90s and frequently even reaching triple digits. Make sure you put on plenty of sunscreen and wear a hat to protect your face. You might also want to wear sunglasses, especially if you're visiting in the afternoon when you'll be looking into the sun.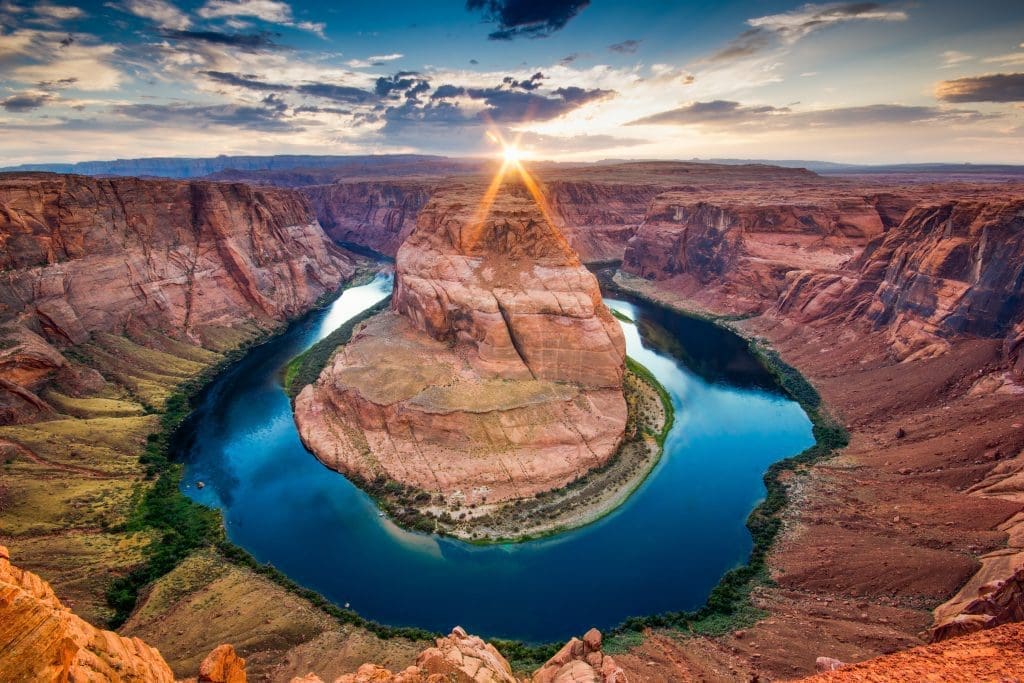 Winter in Arizona is mild but still chilly enough that you should wear something warm – temperatures tend to be in the 40s and 50s. We'd recommend wearing layers that you can adjust throughout the day since walking around will naturally warm you up. On your feet, you can wear comfortable sneakers or hiking shoes. Avoid sandals even in warm weather since the sand can get very hot and burn your feet if you're not careful. You should also be prepared for dust, which gets all over your clothes and can be difficult to clean. It's certainly possible to clean up after a hike to Horseshoe Bend, but we'd recommend wearing clothes that you don't mind getting dirt on. As always, you should bring plenty of water on even the shortest hikes. Dehydration will sneak up on you if you're not careful, especially under the hot Arizona sun, and it's very easy to overheat if you don't pay attention to your body.

When you visit, we'd recommend using our Horseshoe Bend Self-Guided Walking Tour to get the most out of your trip. Prolific travelers might also be interested in Action+, our yearly subscription that grants access to all 100+ of our US-based tours.
Essential Travel Guide: