If you're planning on just seeing the city itself, we'd recommend light sneakers or sandals when visiting Sedona. The weather there is warm year-round, so heavy shoes can get uncomfortably hot when you're walking around town. However, if you're going hiking, we'd recommend hiking shoes or boots even on the easiest trails. Regular shoes tend not to have enough grip on the soles for hiking on red rocks like the ones in Sedona, which can lead to an injury if you slip and fall. It's also important to have enough ankle support when you're hiking. Trekking up and down the rocks with regular shoes or sandals can put strain on your ankles and a single slip can lead to a break if you're not careful.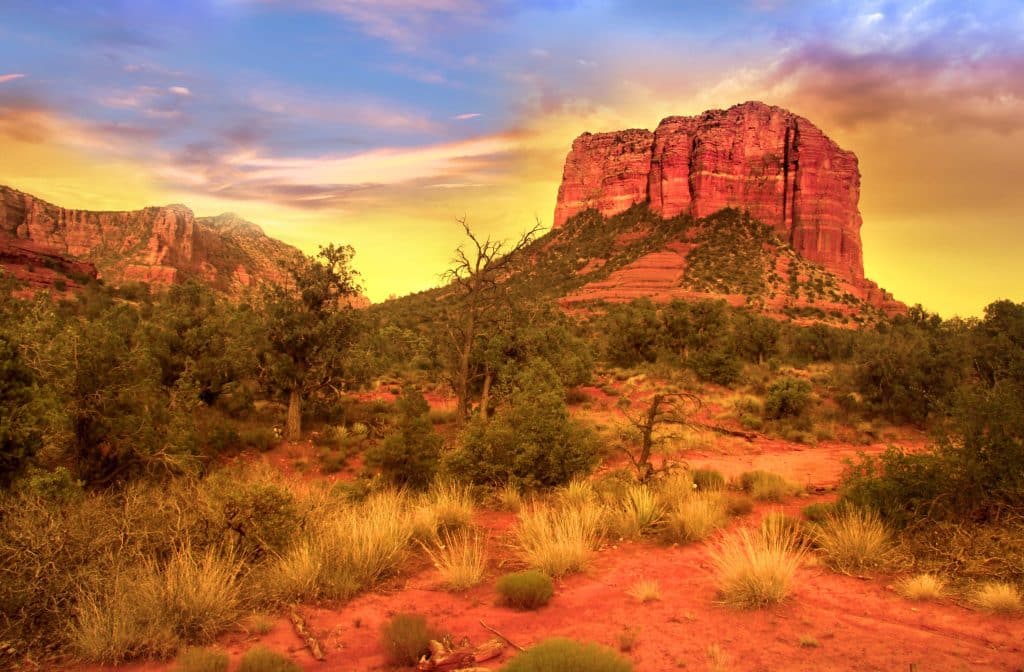 The most important trait any footwear should have for Sedona is traction. While the hiking trails in the area aren't the most strenuous, the red rocks and sand can be extremely slippery. Look for boots with carbon rubber outsoles if you can find them – carbon rubber has much more traction than brown rubber. Breathability should also be a priority. The weather in Sedona is warm even in the fall and winter, and physical activities like hiking will raise your heart rate and heat up your body further. Unless you want to be stuck with stinky, sweaty feet at the end of your hike, breathable boots are the way to go for all desert hiking. It's also worth noting that whatever footwear you end up using will end up covered in red dirt that can be hard to clean – consider it a souvenir of your time in Sedona.
Make the most of your trip by using our Sedona & Red Rocks State Park Self-Guided Driving Tour. More adventurous travelers might also be interested in Action+, our yearly subscription service including all 100+ of our US tours for a single price.
Essential Travel Guide: