Baldwin Beach Park encompasses the beach itself and a few facilities closer to the road. While it's called a park, the real draw here is the beach, which is one of the most beautiful in Maui. Baldwin Beach is most well-known for surfing and boogie boarding in the winter when the waves get rougher, but it's also a great place to swim when the weather is warmer. We wouldn't recommend getting in the ocean during the winter months, but there are two protected swimming areas, one on each end of the beach, that offer year-round swimming without the choppy surf.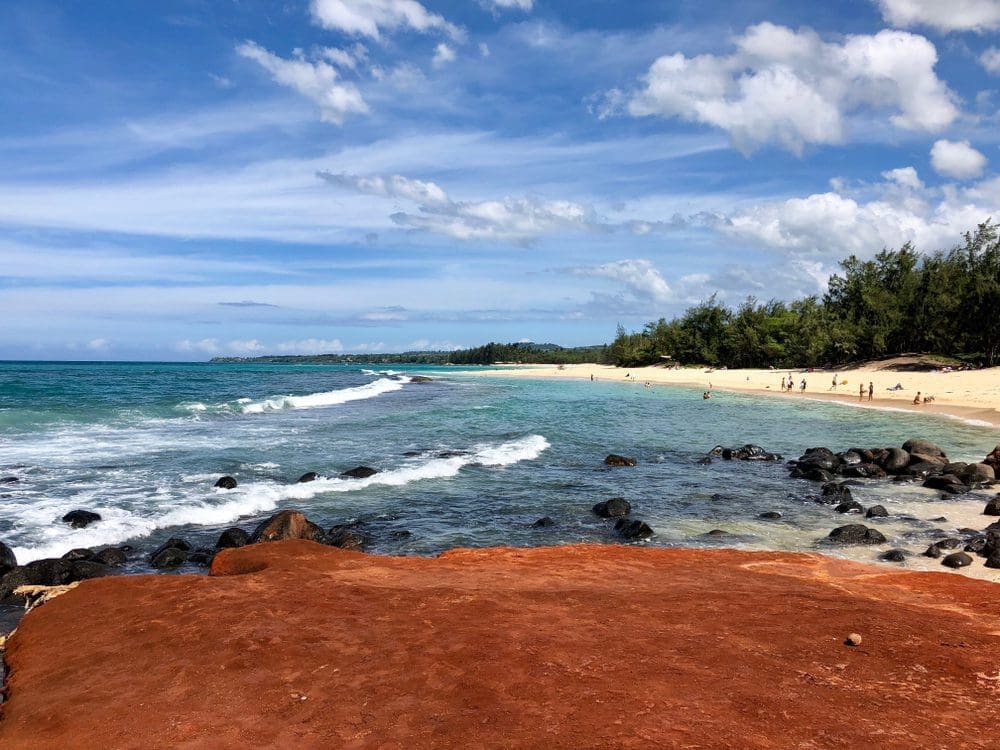 Outside of the water, the beach is also just a really nice place to relax and hang out with your family. The sand is perfect for running and walking, and there's about a mile and a half of it to enjoy. We'd especially recommend coming to Baldwin Beach early in the morning when the rising sun bathes the sand in light and creates an almost mystical vibe. There's also a secret beach you can reach by walking down the path on the east end of Baldwin Beach, although we'd recommend leaving the kids behind on that trip – the secret beach is clothing-optional, so you're never sure quite what you'll see there.
Baldwin Beach is on the North Shore, one of the more rugged parts of the island. If you're looking for some natural beauty as well as an escape from your fellow tourists, we'd highly recommend a trip out there.
To make the most of your trip to Maui, we'd recommend taking out Maui Beach Parks Self-Guided Driving Tour. More prolific travelers might also be interested in Action+, our yearly subscription that grants you access to all 100+ of our US-based tours, including six tours in the Hawaiian islands.