The largest American national park outside of Alaska, Death Valley is famous for its extreme climate. It is the driest spot in all of North America, receiving only two inches of rain each year. Death Valley is also the hottest place on the continent, with the summer months regularly reaching temperatures of over 120 degrees Fahrenheit. In fact, in July 1913, the US Weather Bureau measured an air temperature of 134 degrees – the hottest air temp ever recorded on the planet. Death Valley also holds the record for the hottest ground surface temperature ever recorded: 201 degrees Fahrenheit. To date, that measurement is still the only time the surface of the Earth has ever recorded a temperature above 200 degrees.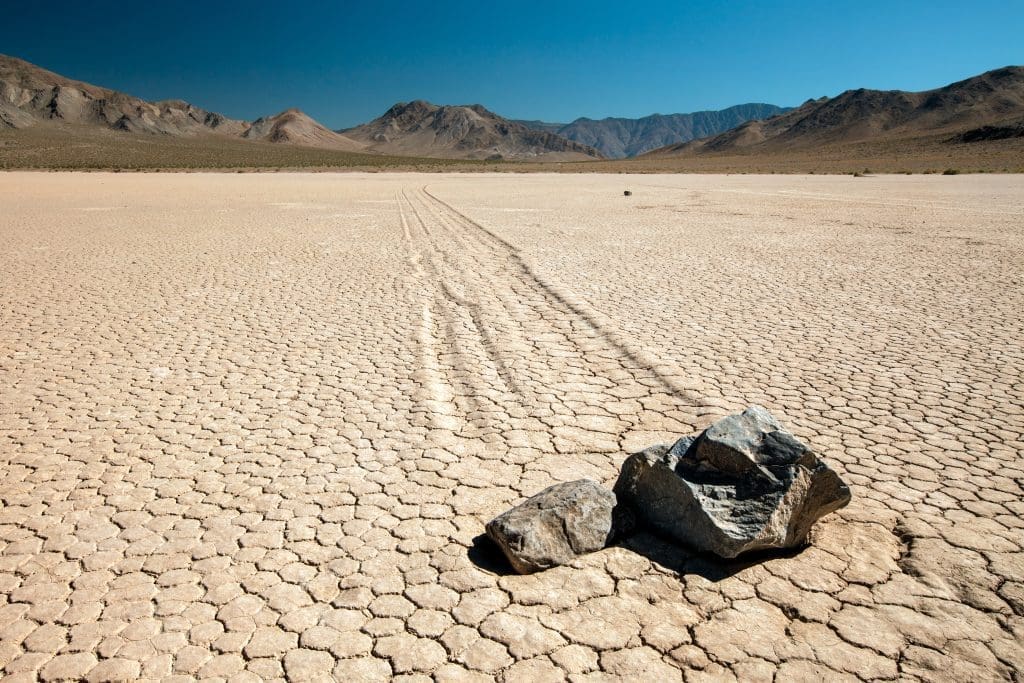 Climate scientists are still studying why the temperatures in Death Valley are so extreme, but they have identified a few factors that come into play. The air in Death Valley is very clear and dry and the ground is dark, which means there's nothing standing in between the rocks and sand in the valley and the full strength of the sun's rays. The mountain ranges on either side of the valley also play a part. Normally, when air is heated, it rises up and cools down. However, the steep sides of Death Valley block the hot air as it rises, forcing it back down into the valley and heating it. The mountains also prevent the prevailing east-to-west winds from reaching the valley and cooling it down a little. Essentially, Death Valley is a perfect storm of factors that come together to create one of the hottest and most inhospitable places on Earth.
To see Death Valley for yourself, we recommend taking our Death Valley Self-Guided Driving Tour. If you like the tour and you're interested in seeing more, we also offer Action+, a yearly subscription that grants you access to all 100+ of our US tours.
Essential Travel Guide: