With only two inches of rainfall per year and temperatures regularly reaching 120 degrees Fahrenheit in the summer, Death Valley is one of the most inhospitable places on Earth. However, life is able to adapt to any place on the planet, even Death Valley. In fact, the ecosystem of the valley has a surprising amount of biodiversity. Animals like kangaroo rats feed on the plants and flowers in the valley, getting all the water they need from the vegetation while also acting as prey for predators like bobcats and red-tailed hawks. Every spring, the melting snow from the mountains drips into the valley and causes flowers to bloom and carpet the ground. Every once in a while, Death Valley experiences a "super bloom" when conditions align and the whole valley is covered in bright flowers. The most recent super bloom was in 2016, but it's impossible to predict when the next one will be.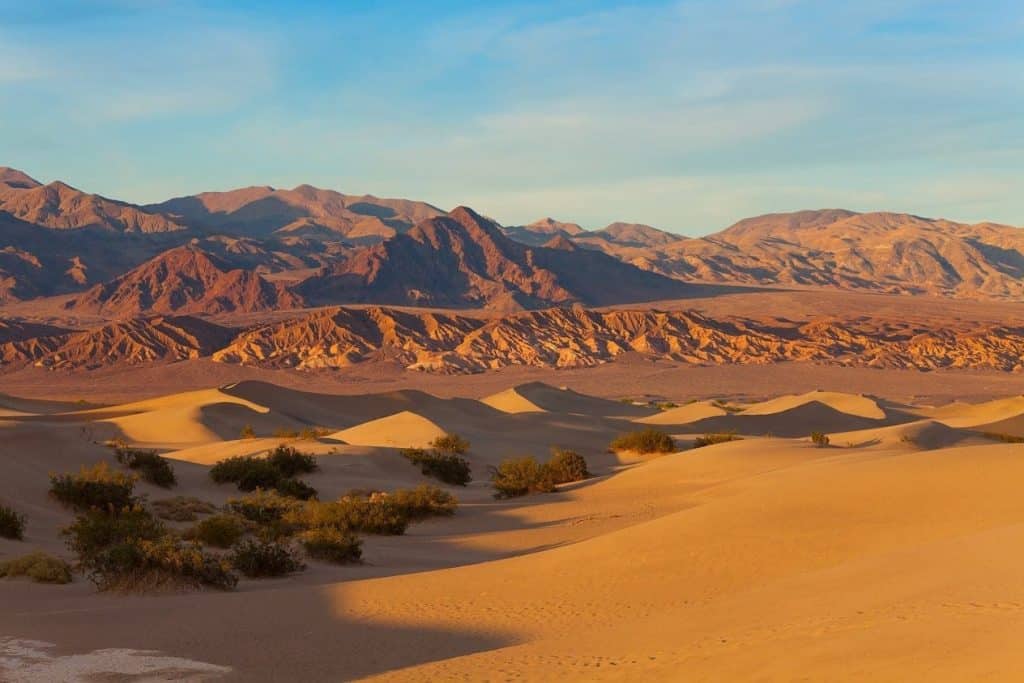 Even human beings are able to survive in Death Valley if they know where to look. The Timbisha Shoshone people had been living in the valley for over 1000 years by the time white pioneers discovered it. In fact, the Timbisha were initially offended to hear that the pioneers called their homeland "Death Valley." To them, the valley provided everything necessary to survive. They built houses out of the brush that allowed cooling breezes to pass through the walls, hunted bighorn sheep and rabbits to eat, and used tightly woven reed baskets to carry water over vast distances. You might be surprised to learn that there are still Timbisha people living deep in the heart of Death Valley, following the old traditions.
To make the most of your trip to Death Valley, we recommend our Death Valley Self-Guided Driving Tour. We also offer Action+, a yearly subscription that grants you access to all 100+ of our US tours.
Essential Travel Guide: