Death Valley is one of the most unique places in the world. Here are three things you might not know about one of the planet's most inhospitable areas:
Death Valley Is The Hottest Place in North America – Maybe Even the World
Death Valley is kind of a perfect storm of factors that come together to create one of the hottest places on planet Earth. The clear dry air and dark ground draw sunlight directly down into the earth, and the mountains on either side of the valley trap hot air inside while blocking cooling breezes from the east. Temperatures in Death Valley regularly reach 120 degrees Fahrenheit in the summer, topping out at 134 degrees on one July day in 1913 – the hottest air temperature ever recorded on Earth. In 1972, the temperature of the sand in Death Valley reached 203 degrees, another world record – that's even hotter than walking on asphalt in the summer.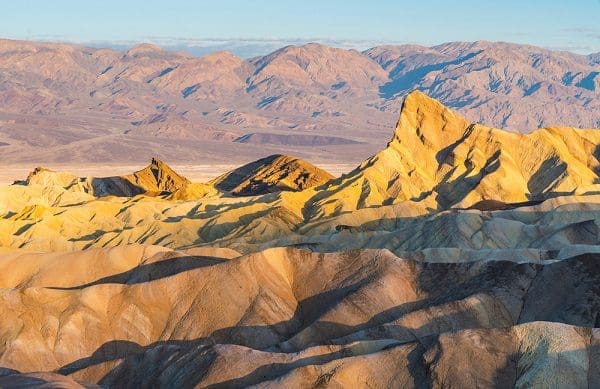 Death Valley Isn't Dead
Despite the name and the heat, Death Valley has a thriving ecosystem. Animals like kangaroo rats and bighorn sheep have adapted to the oppressive heat, and every year the melting snow from the mountains causes flowers to bloom all across the valley floor. In fact, if you visit Death Valley during the spring, you might be surprised by how beautiful it can be.
People Live in Death Valley
Although white pioneers struggled to even cross Death Valley in the 19th century, the native Timbisha people had been living there for over 1000 years by the time the settlers showed up. They would spend most of the year on the valley floor, hunting animals and tending to the mesquite trees. During the summer, the Timbisha would retreat to the mountains and live on cakes made from mesquite pods before returning to the valley when the weather cooled down.
To learn more about Death Valley, we recommend taking our Death Valley Self-Guided Driving Tour. More prolific travelers might also be interested in Action+, a yearly subscription that grants access to all 100+ of our US tours for a single price.
Essential Travel Guide: