There are a few different places to watch Maui's Haleakala sunrise once you've reached the summit. There's an observatory and viewing area near the upper parking lot, which is always a popular spot. However, it's difficult to see the whole crater from the summit, making it less than ideal. Half the fun of watching the sunrise from Haleakala is seeing the crater slowly light up with red and yellow light as the sun gets higher. For that reason, we actually recommend parking in the lower parking lot next to the information center. From there, hike down the Pā Ka'oao Trail for a little bit until you reach a better viewing spot. Not only will you be able to see the crater from there, but it'll likely be much less crowded than the summit itself.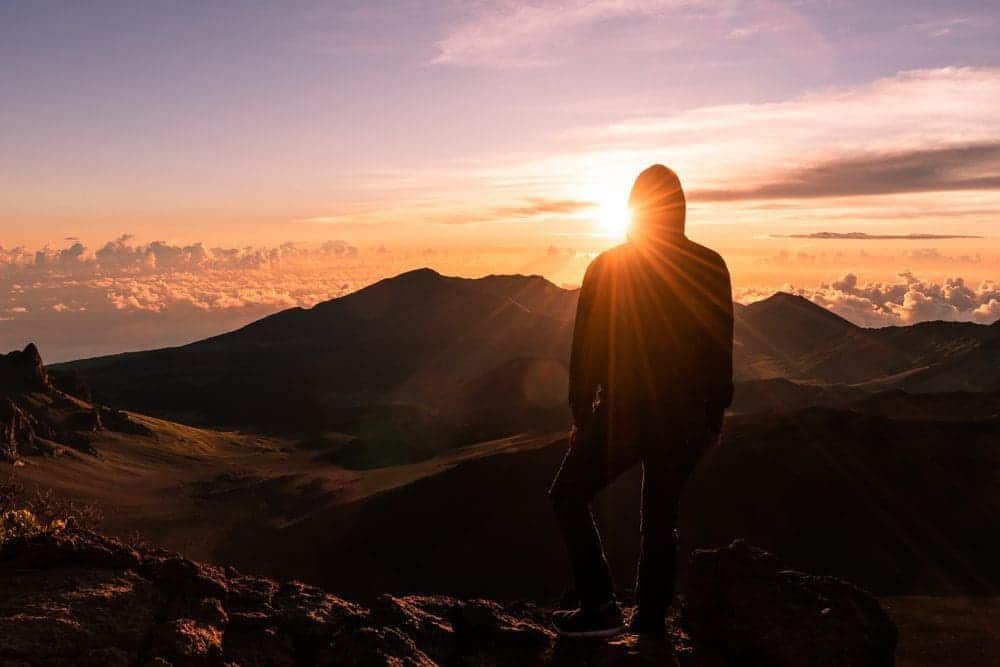 Before you arrive in the morning, make sure you have a reservation. Since watching the sunrise is so popular, you'll need a reservation to enter the park between 3 am and 7 am. The ticket itself is only $1.50, but you should call and make the reservation far in advance. Slots fill up quickly so we'd recommend calling on the first day you can – 60 days before the date you'd like to reserve. When you do enter the park, make sure you bring blankets and warm clothing, since the top of the volcano is about 30 degrees colder than sea level. You'll also need a flashlight so you can avoid slipping on any rocks while you're walking down the trail.
Make the most of your drive up the volcano with our Self-Guided Maui Sunrise Driving Tour. Prolific travelers might also be interested in Action+, our yearly subscription that grants access to all 100+ of our US tours for a single price.