Though the name "Death Valley" conjures up images of a dry, lifeless desert, there's actually plenty to see and do there that makes the drive well worth it. Death Valley is one of the most inhospitable places on the planet, but it can also be one of the most beautiful if you know where to look. Believe it or not, Death Valley is actually the largest US national park outside of Alaska, so there's a ton to see. The park features over three million acres of wilderness and hundreds of miles of backcountry roads, so you're sure to see a wide variety of sights while visiting.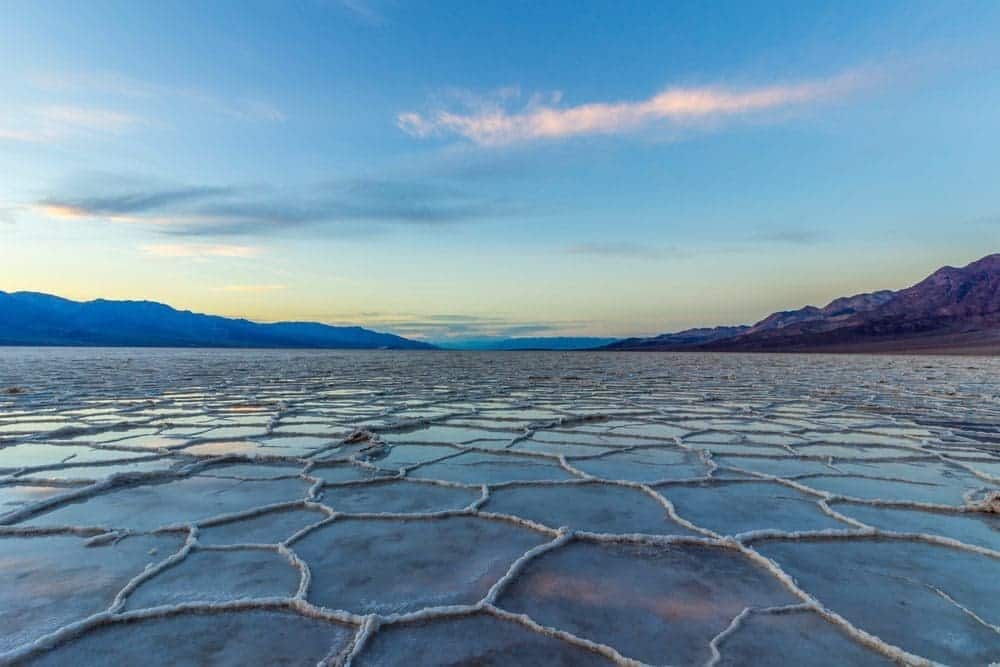 Despite the intense heat, people come from all over the country to hike in Death Valley. It's recommended to visit during the fall or winter if you can since the summer temperatures are high enough to be dangerous. We also highly recommend bringing more water than you usually would – after all, Death Valley is both the hottest and driest spot in all of North America. However, if you can push through the harsh climate, you'll be rewarded with a range of locations including salt flats, deep canyons, and striking sand dunes.
If you can handle the heat, we recommend stopping by Death Valley to see the spring bloom. Every year, when the weather starts to warm up, the snow on the mountains melts and drips into the valley, causing flowers to carpet the valley floor. This is by far the most beautiful time of year in Death Valley, especially if you happen to catch one of its famous super blooms.
If you do visit Death Valley, check out our Death Valley Self-Guided Driving Tour. We also offer Action+, a yearly subscription that grants access to all 99+ of our US tours for a single price.
Essential Travel Guide: