Death Valley actually holds two different temperature records. The first is the highest air temperature ever recorded, a blistering 134 degrees Fahrenheit on a hot July day in 1913. The second and third highest air temperatures ever recorded were also in Death Valley, with measurements of 130 degrees coming in August 2020 and July 2021. Fourth place on the list is a tie between July 2016 in Kuwait and June 2013 in, you guessed it, Death Valley, giving the valley a claim to four out of the five hottest days in human history. With global temperatures rising due to climate change, it probably won't be too much longer before that 100+ year record finally falls and we have a new hottest day on record.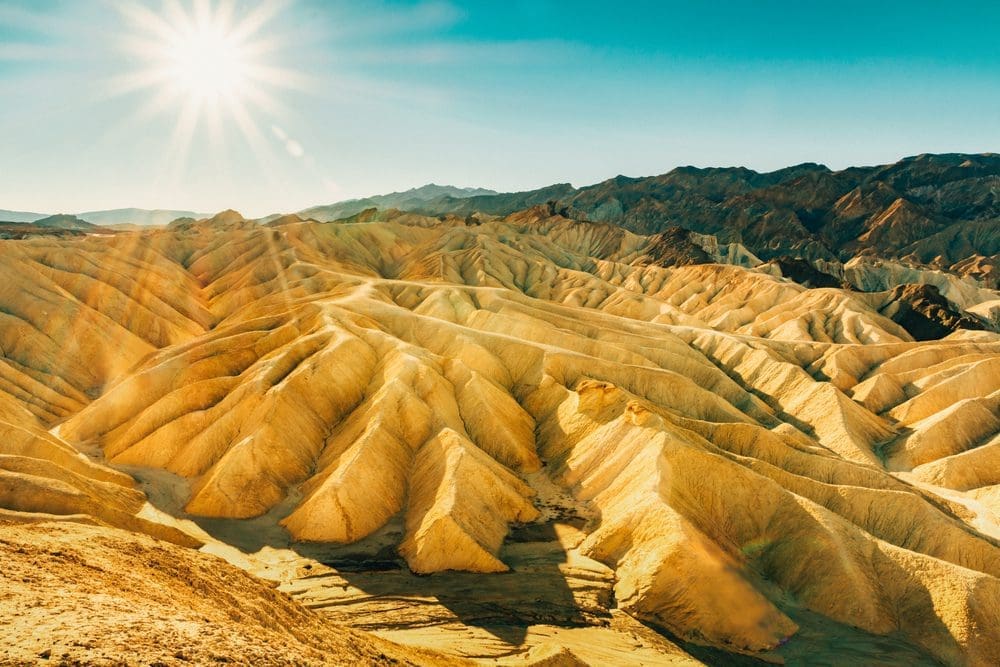 Of course, those atmospheric temperature measurements pale in comparison to Death Valley's record for the highest ground temperature ever recorded. In July 1972, the ground at the appropriately-named Furnace Creek in Death Valley was measured at a whopping 201 degrees Fahrenheit. That means the people of Furnace Creek were only 11 degrees away from being able to boil a pot of water by simply placing it on the ground. Even asphalt never reaches temperatures that high in the sun – in order for asphalt to reach 200 degrees, the air temperature would have to be around 150, a full 15 degrees higher than the world record. Even now, that day in 1972 is still the only time that any part of the Earth's surface has reached 200 degrees.
Despite the record-breaking heat, we still highly recommend visiting Death Valley if you get the chance. To make the most of your trip, consider checking out our Death Valley Self-Guided Driving Tour, or subscribe to Action+ to gain access to all 99+ of our US tours for a single yearly subscription.
Essential Travel Guide: