Not only are you free to see the sun come up at Haleakala, but watching the sunrise at the volcano is one of the best things to do in Maui. The summit of Haleakala is the best place on the entire island to watch the sun come up, and we highly recommend that all visitors to Maui check it out at least once. In Hawaiian, "Haleakala" translates to "House of the Sun," and it's not hard to see where that association came from. According to legend, the demigod Maui used the crater at the top of the volcano to trap the sun and force it to lengthen the days, and it's easy to imagine the sun's rays held captive there as the sunrise paints it in vibrant reds and yellows.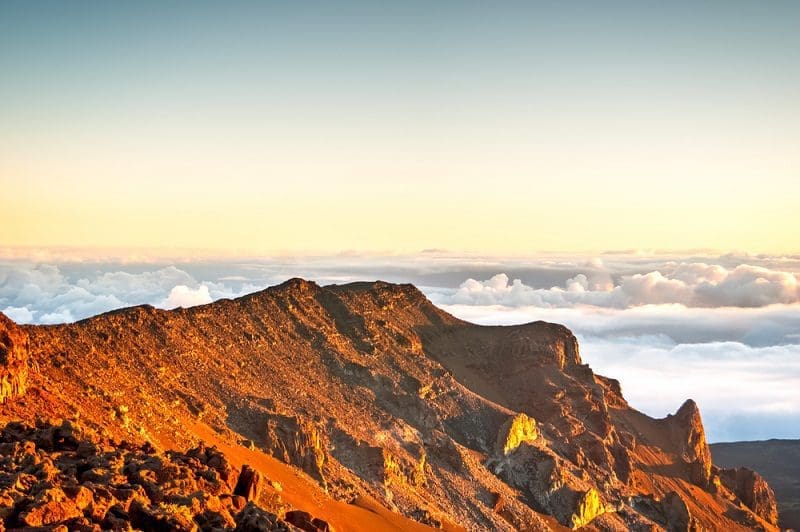 Before visiting Haleakala, however, you'll have to make a reservation if you want to watch the sun come up. The Parks Service places a limit on how many people can enter the park between 3 am and 7 am to prevent crowding at the summit, so you'll be kept out if you don't have a reservation. Luckily, it only costs $1 to secure a spot up to 60 days in advance. When you do make the drive up the volcano, make sure you bring some blankets and dress in layers, since the summit can be a lot colder than you'd expect, especially before the sun rises. Expect temperatures about 20-30 degrees lower than where you're staying – depending on where exactly that is.
If you want to make the most out of the drive up Haleakala, check out our Self-Guided Maui Sunrise Driving Tour. Frequent travelers might also be interested in Action+, a single yearly subscription that grants access to all 100+ of our US tours for just one price.