Watching the sunrise from a volcano in Maui is one of the best experiences you can find when visiting the Hawaiian Islands. However, you should be prepared to wake up pretty early in the morning if you want to watch the sun come up from Haleakala's summit. During most of the year, the sun rises between 6 am and 7 am in Maui, but it rises as early as 5:30 am during the summer months. Haleakala covers about 75% of the island, but the summit is located in the less-populated eastern section, so it can take quite a while to get there. It's generally between two and three hours to reach the entrance to Haleakala National Park, and another half-hour to reach the summit from there, so you should be prepared to leave no later than 3:30 am.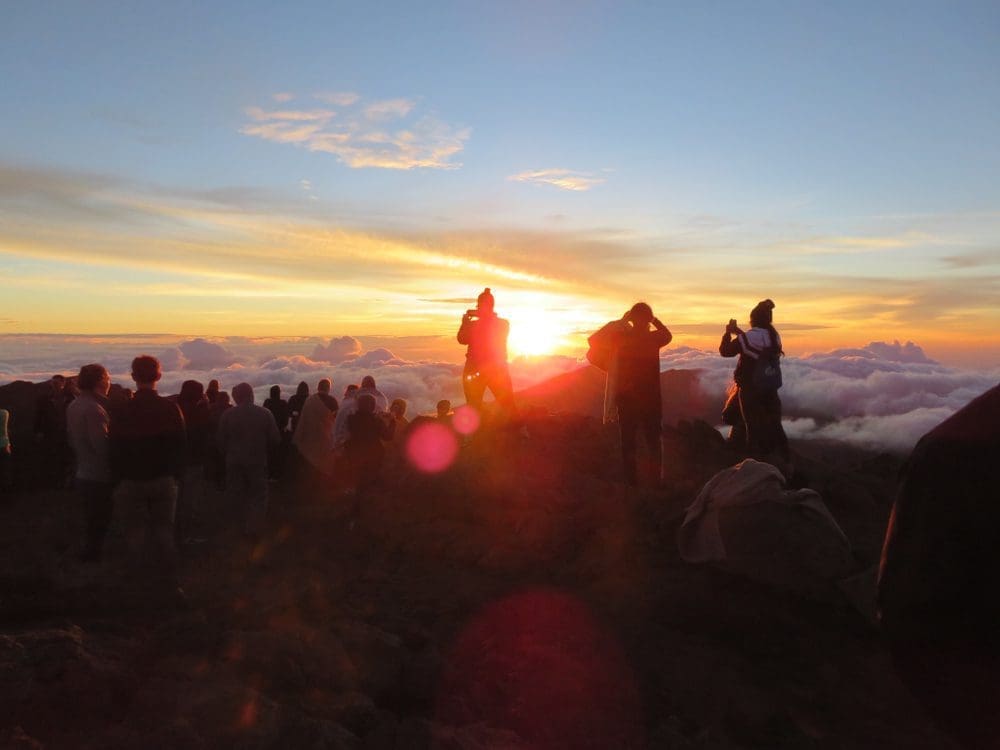 It's also a good idea to arrive early if you want a good spot to watch the sunrise. Heading to the summit in the early morning is popular among tourists and locals alike, so arriving about a half-hour early will give you a better chance of watching the sun come up without someone standing in your way and blocking the view. Here's another little tip: rather than heading up to the observatory with the other tourists, park in the lower lot near the information center and head down the Pā Ka'oao Trail for a few minutes. Not only will this area be a lot less crowded, but it also gives you a much nicer view of the crater as it's gradually illuminated by the rising sun.
To get the most out of your next trip to Haleakala, check out our Self-Guided Maui Sunrise Driving Tour. More prolific travelers might also be interested in Action+, a yearly subscription granting access to all 99+ of our US tours.