Death Valley is nestled right on the border between California and Nevada, with Las Vegas to the east and Fresno to the west. The easiest way to reach the park is from the east, starting in Vegas. We recommend taking Interstate 95 north out of the city until you reach Amargosa Valley and then turning south onto Route 373, which will take you straight to Death Valley Junction at the southern end of the park. You can also keep driving north on 95 until Beatty, then turn south onto Route 374 to reach the middle of the valley.
Coming from the west, on the other hand, is a little more difficult. If you're on Interstate 395 going through the inland empire, you can turn east on Route 190 to reach the park. The best starting points in California are either Los Angeles or Bakersfield, but those are both longer drives. It takes about four and a half hours to reach Death Valley from LA and about four hours if you're starting in Bakersfield. The drive from Las Vegas to Death Valley, on the other hand, is only about two and a half hours, so if you're flying into the area, we recommend flying to Vegas and driving from there.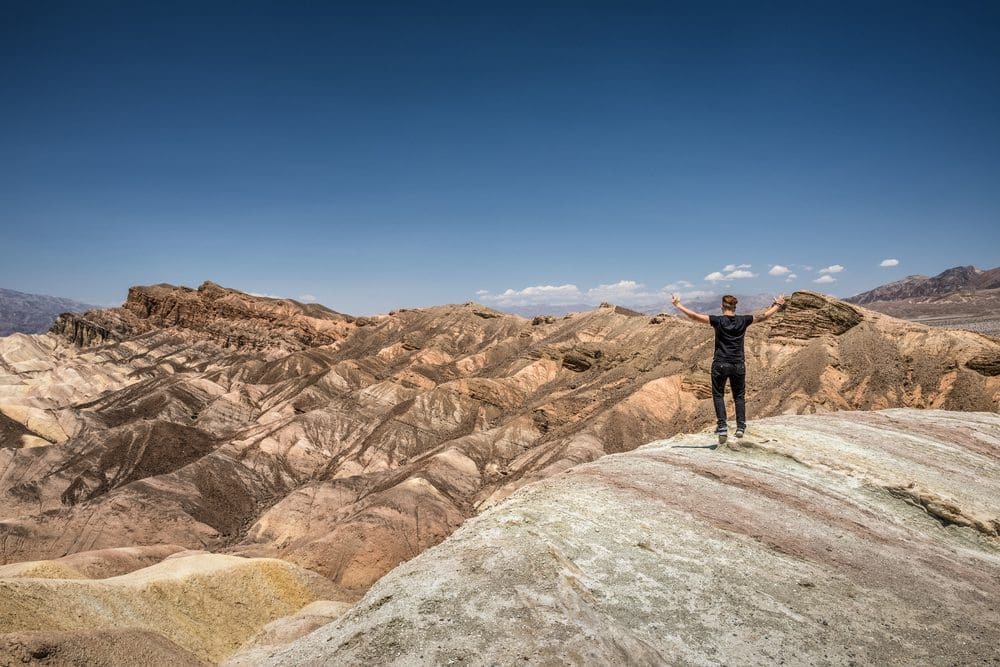 Death Valley is the largest US national park outside of Alaska, so you'll have to do a lot of driving in the park as well. If you're uncomfortable driving on dirt roads, there are plenty of well-paved routes that will take you all the way through the valley. However, if you're confident in your vehicle and your driving abilities, taking the dirt paths can lead you to some of the most gorgeous spots in the park.
Make the most of your trip to Death Valley with our Death Valley Self-Guided Driving Tour, or check out Action+ to gain access to all 99+ of our US tours for a single yearly subscription.
Essential Travel Guide: