Watching the sunrise at a volcano in Maui is one of the best experiences you can have in the Hawaiian Islands, but you should be prepared to get up pretty early in the morning. It'll take you a little over two hours to reach the summit of Haleakala from Kaanapali and sunrise can be any time between 5:30 am and 7 am, depending on the season, so you're looking at a pretty early morning. You should also try to arrive about half an hour early so you can find a good spot to watch the sun come up. With that in mind, we'd recommend leaving about two and a half hours before sunrise – as early as 3 am if you're visiting in the middle of the summer.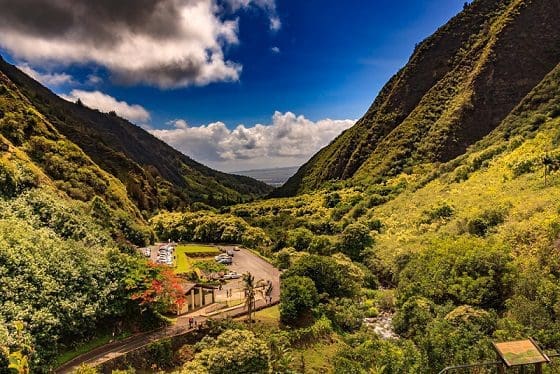 You should also be prepared for chilly weather, so bring blankets and dress in layers. Not only is Haleakala on the far end of the island from Kaanapali, but it's also at a much higher elevation. At about 10,000 feet above sea level, the temperature on the summit of the volcano is often between 20 and 30 degrees colder than the west shore of Maui. Even during the middle of the summer, expect to feel a little cold before the sun comes up.
Finally, you'll have to secure a reservation before you can watch the sunrise. You can make a reservation with the Parks Service for only $1, but slots tend to fill up quickly so we'd recommend giving them a call as early as possible – you can reserve a date up to 60 days in advance.
To make the most out of your trip to Haleakala, try our Self-Guided Maui Sunrise Driving Tour. If you enjoy the tour and you're interested in more, we also offer Action+, a yearly subscription that grants access to all 99+ of our US tours.