The closest city to Death Valley is Las Vegas, which is about two and a half hours southeast of the park. If you're flying into the area from elsewhere, we would highly recommend using Las Vegas as a starting point and driving to the park from there. You can reach Death Valley from Vegas by taking Interstate 95 north out of the city until you reach the town of Amargosa Valley, then taking Route 373 South until you hit Death Valley Junction on the park's southern edge. From there, Route 190 West leads directly into the valley and will take you through most of it.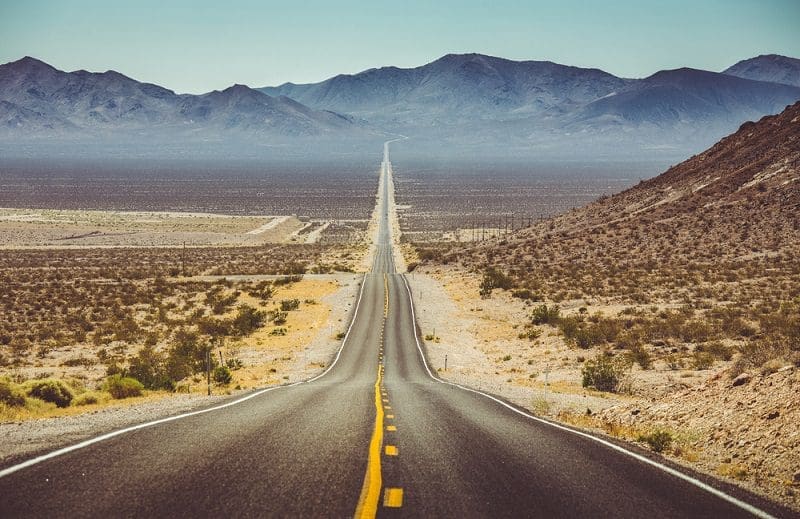 You can also reach Death Valley from the California side, although that will take longer. Geographically speaking, the closest California cities to Death Valley are Bakersfield and Fresno, but getting to the park from there isn't as easy. It takes about four hours to drive from Bakersfield to Death Valley, and about five and a half hours if you're starting in Fresno. The Sequoia National Forest is located more or less directly between these two cities and Death Valley, and there are no major highways running through the forest, so you'll have to drive all the way around. If you want to include Death Valley in a greater trip through southern California, we'd recommend just flying into Los Angeles and going from there. The drive from LA to Death Valley is pretty long, about four and a half hours, but the city is the central hub of SoCal and you'll be able to reach plenty of other places from there.

When you visit Death Valley, make sure you check out our Death Valley Self-Guided Driving Tour. If you love our tours, we also recommend taking a look at Action+, a yearly subscription that grants access to all 99+ of our US tours.
Essential Travel Guide: