Death Valley National Park is most famous for its dryness and extreme heat. Receiving only a little over two inches of rain every year, Death Valley is the driest place in all of North America. More extreme than the lack of moisture, however, are the scorching hot temperatures during the summer. With average highs reaching almost 120 degrees Fahrenheit in July, Death Valley is generally cited as the hottest place on the planet. Of the five hottest days on record, the top four were measured in the park, capped by a reading of 134 degrees on July 10th, 1913. Death Valley also holds the record for the hottest ground temperature ever recorded, with an incredible reading of 201 degrees on July 15th, 1972. That's significantly hotter than asphalt, and only a few degrees away from the boiling point of water!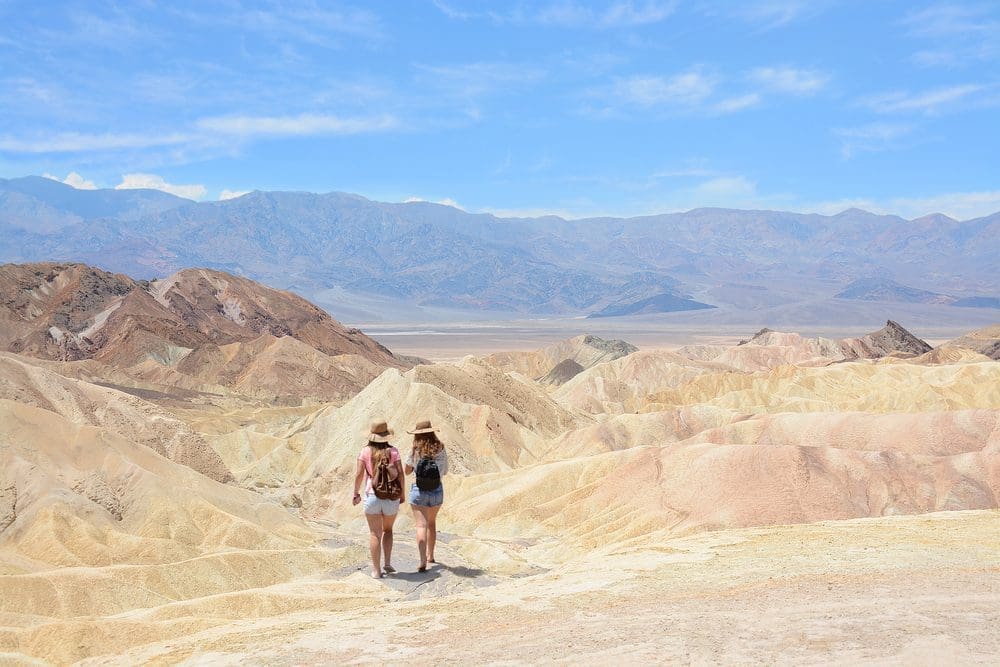 Despite the inhospitable temperatures, Death Valley is also famous for its striking natural beauty. Life finds a way in even the most extreme environments, and the valley is no exception. Visit during the spring to see the ground carpeted in wildflowers – if you're lucky, you might even catch one of Death Valley's famous "super blooms." Spots like Badwater Basin and the Artist's Palette show off the unique and rugged beauty of the park, and the Eureka Dunes offer an opportunity to catch one of the world's rarest natural phenomena: singing sand. As the largest American national park outside of Alaska, Death Valley has plenty to offer visitors besides a vicious sunburn (seriously, wear plenty of sunscreen).
Make the most of your trip to the hottest place on Earth with our Death Valley Self-Guided Driving Tour, or check out Action+ for a yearly subscription to all 100+ of our US tours, including nearby southwestern destinations like the Grand Canyon and Zion National Park.
Essential Travel Guide: