At about 5,270 square miles, Death Valley National Park is the largest federal recreation area in the lower 48 – that's about 1,500 square miles larger than Rhode Island and Delaware combined. This means it's pretty much impossible to see the entire park in a single trip. Here are a few unique sights we think you should prioritize:
Zabriskie Point
Made famous by its appearance in the first few episodes of The Mandalorian (or to the older generation via the album cover for U2's The Joshua Tree), Zabriskie Point is the most popular vista in the park, especially if you're watching the sunrise.
Badwater Basin
At 282 feet below sea level, Badwater Basin is the lowest point in all of North America and well worth a visit. Next to the undrinkable pool of water that gave the basin its name, repeated freeze-thaw cycles push a salt crust into hexagonal shapes, creating a unique Death Valley landscape that has to be seen to be believed.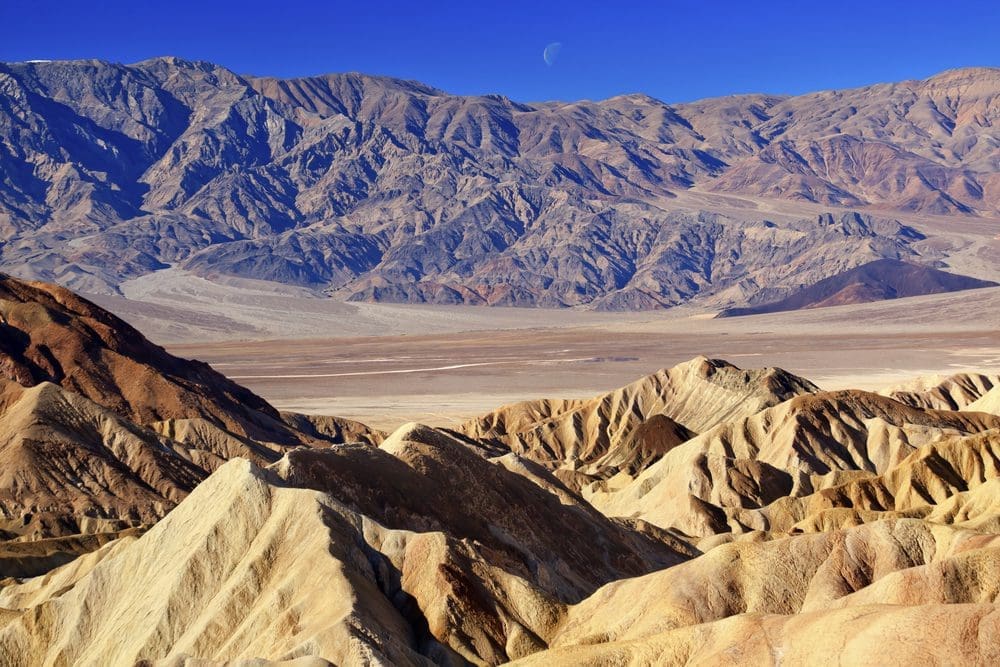 Eureka Dunes
Tucked away in a small corner of the Eureka Valley are the tallest dunes in California, standing almost 700 feet high. However, these dunes are most famous for their "singing sand," an eerie natural phenomenon created when sand slips down the sides of the dunes, the friction of the grains creating a low humming noise. There are only about 35 places on Earth to hear singing sand, and each one has its own unique frequency.
Artist's Palette
If you're dying for a little color in the harsh desert landscape, then the Artist's Palette is the place for you. This spot is covered by gorgeous wildflowers all day, but visiting in the late afternoon will also allow you to watch the nearby Black Mountains get gradually painted in vibrant colors as the sun lowers.
For more places of interest, we recommend taking our Death Valley Self-Guided Driving Tour or checking out Action+ for a yearly subscription including all 100+ of our US tours.
Essential Travel Guide: